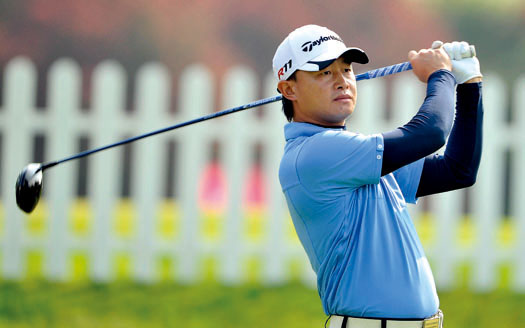 When Chinese golfer Huang Wenyi talks about building a career from the foundations up, he knows better than most what that means.
After leaving school with few qualifications, Huang toiled for years as a labourer on construction sites, using his strength to carry materials up and down rickety scaffolding.
Today, just eight years after picking up a golf club for the first time, Huang has been a member of the country's elite Team China, taken part in the 2010 Asian Games and has set his sights on competing for Olympic gold in Rio de Janeiro in 2016.
Huang has yet to record his first victory since turning professional nearly two years ago, but will nevertheless be one to watch at OneAsia's US$1 million Thailand Open at Suwan Golf and Country Club from August 9-12 – if only for his unique back story.
He hails from Jiangxi province in the south of the country near a town famed for its chinaware. His parents were simple country folk, but disaster struck the family when his father was seriously hurt in a building accident and fell into a coma.
To make ends meet his mother took the family to Guangzhou where Huang, as the eldest child, was expected to work.
"I had to carry bags of cement from the ground to the sixth floor just to make RMB12 renminbi," he recalls.
But Huang landed an easier job as a caddy in 2002 at Chung Shan Hot Spring Golf Club – China's first golf course, built in 1984 just as the country began emerging from years of isolation.
Pages