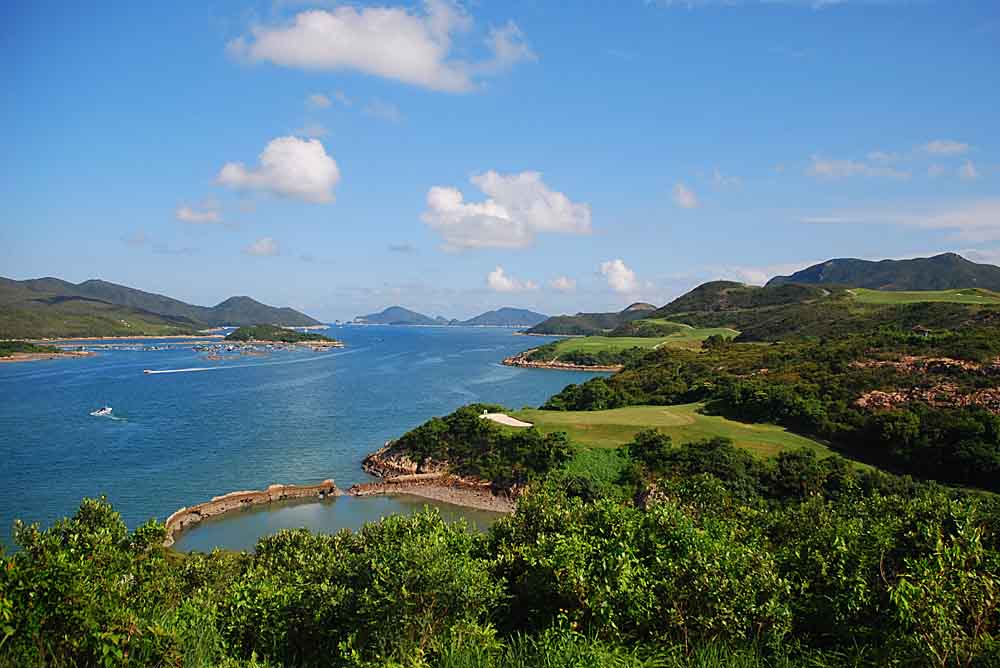 I love travel and golf travel in particular. I am fortunate that my work as a golf course architect has taken me to some of the most spectacular places across the globe. I have visited – and indeed lived – in every continent except for South America. Each year I am an introduced to new places and at the same time get to meet many wonderful people. This was certainly the case in 2015.
I visited many dramatic courses this year. The Bluffs at Ho Tram, on the coast to the southeast of Ho Chi Minh City in Vietnam, was one of those. Sand dunes as high as twenty yards dominate the play corridors, much like those you would see at courses such as Royal Hague, Royal Birkdale and Ballybunion. The scenery is outstanding and golfers are treated to one memorable shot after the other. I am certainly interested to see how it shows up on television during this month's inaugural Ho Tram Open because it is extremely memorable in the flesh.

The courses in Hong Kong warrant particular note. Clearwater Bay Golf and Country Club, host of October's Asia-Pacific Amateur Championship, could go down as the best routed golf course I saw this year. The land on which the course occupies is breathtaking and even if the elevation change from top to bottom is monumental, the architects did a good job to route holes that are varied in nature, highlight the surrounds and are easy enough to traverse by foot.
The Old Course at the Hong Kong Golf Club's Fanling site was by far the most charming golf course I visited. It has a wonderful mix of unique and fun holes. If more golf courses were like this the game would be better for it. I also enjoyed The Jockey Club Kau Sau Chau, which has great variety of holes across its three layouts. It is to my mind one of the best public golf facilities anywhere on the planet.
Pages
Click here to see the published article.