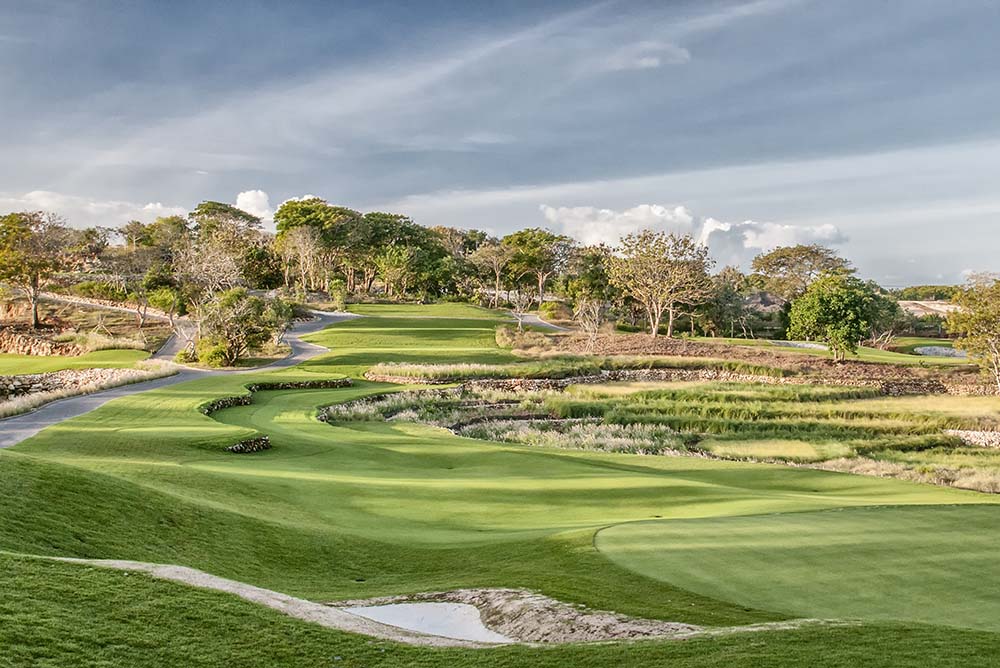 For a destination of relatively miniature dimensions, Bali sure packs a lot in. The so-called "island of the Gods" has been Indonesia's tourism superstar for a number of decades and it is not difficult to gauge its appeal. From buff surfers looking for the perfect break to more cerebral types seeking spiritual solace and yogic advice in the new-age hub of Ubud, the island caters ably for all sorts.

Given its ability to make the very most out of a small package, it might not be quite so surprising that the latest world-class golf course to open on the island, Bukit Pandawa Golf & Country Club, is the furthest thing possible from your typical 7,000-plus-metre monster.
The course certainly looks the part. Manicured fairways play towards imaginatively landscaped greens, some cut into cliffs, others back dropped by verdant rice paddies. The layout, meanwhile, enjoys grandstand views of the brilliant blue Indian Ocean from its perch on an elevated chunk of land on Bali's fabled southern coastline. The views can be enjoyed out on the golf course or from the sanctity of a truly stunning clubhouse, with high-tech facilities and top-notch F&B offerings that are the equal of any club in Indonesia.
Pages
Click here to see the published article.