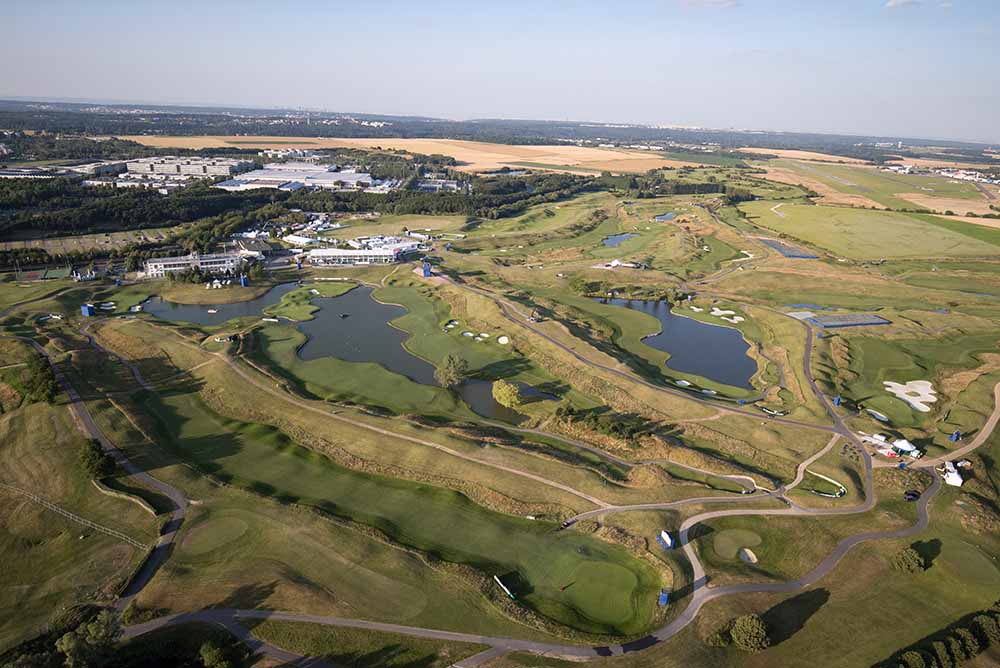 The Ryder Cup, one of world sport's most coveted events, three days of gripping, head-to-head match play golf between the finest professional players the USA and Europe can muster. It captures the imagination not only of fans across those two continents but further afield too, an electric atmosphere on course, high-drama on TV, the emotions and nerves of players and watchers alike stretched to breaking point, on a par with the Masters and the Open Championship.

However, it's a different animal though to run-of-the-mill stroke play events. Quite unlike the Majors, the format of the biennial Ryder Cup is exclusively match-play. Players not only playing for themselves but primarily for their playing partners and their teams, and all without a penny piece in prize money on offer. Pride and two-year's worth of transatlantic bragging rights are what it's all about.
The 42nd Ryder Cup takes place over Le Golf National course near the French capital, France, only the second occasion the European event has been staged outside Great Britain and Ireland. Up to 50,000 fans, each day from both sides of the Atlantic will gear-up for a colourful and combative three days of competition. Three practice days will also attract sell-out galleries, and TV coverage beamed to almost a billion people in 180 countries worldwide.
Going into Paris, 2018 and the 42nd Ryder Cup, USA Team leads the series with 26 victories to Europe's 13, but that only tells a fraction of the story.
The Ryder Cup was becoming everything its founder ever imagined, and more, the high-drama of golf. Mano a mano, close competition, but the event was fast growing a hugely successful event commercially, with European nations bidding for the pride and privilege of hosting the event.
Arguably, the most dramatic Ryder Cup of all came in 1997 at Valderramai n Spain. Under the captaincy of the late, great Seve Ballesteros, Europe emerged victorious, against all the odds.
Indeed, despite losing out at Brookline in 1999, European Team had become much more competitive, indeed dominant, winning threein- a-row between 2002 and 2006, and again from 2010 to 2014.
Pages
Click here to see the published article.