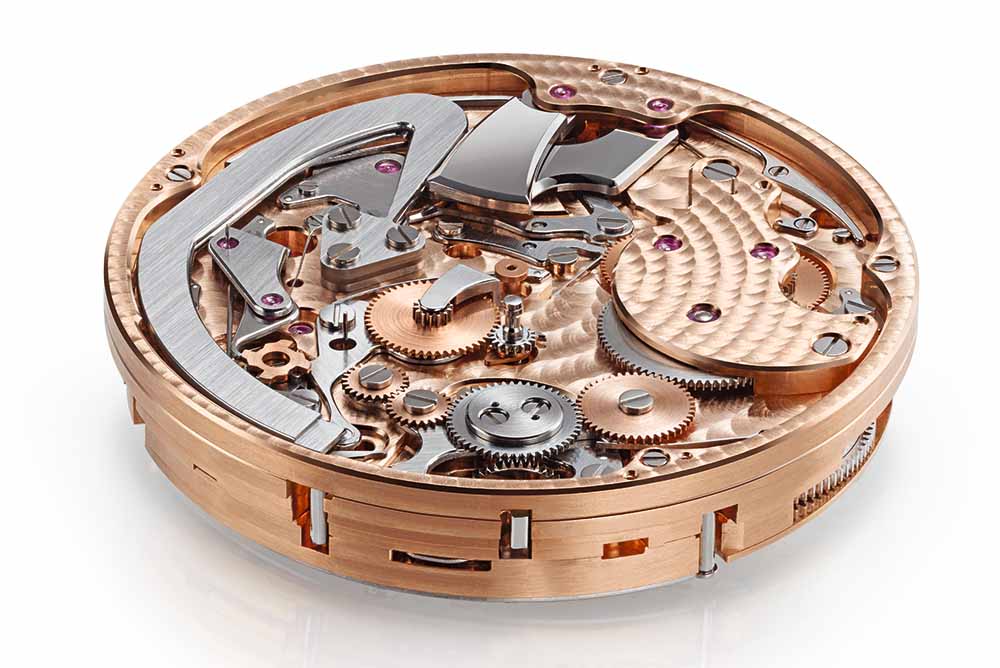 The privilege of a Grande Sonnerie watch is to translate time into music. The Maison Journe who became an expert in the mastery of the resonance striking watch is aware of the importance of acoustic waves in the art of the time measurement. It demonstrates its mastery when it comes to retransmit time into sounds.
The sound signal emitted by the extra-flat gongs of 3/10 of a millimetre has been treated with as much importance as the function mode of this mechanism which requires a particular hammer strike. Indeed, the striking weight of the hammer of the Grande Sonnerie is of 0.3 grams. This force is, to give an estimate, between 10 and 15 times less than that used to strike a classical minute repeater.
However, because the acoustics work has been particularly meticulous and the technical solutions perfectly adapted to this type of complication, the Sonnerie Souveraine F.P.Journe produces a better sound than any equivalent striking timepiece. Also, a new selection mode by the 4-hour button allows you to choose between three options: Grande Sonnerie, Petite Sonnerie and Silence. The pusher at 2 o'clock activates the Minute Repeater on demand.
For such a beautiful watch, F.P.Journe has exceptionally abandoned precious metals for its cases, Gold and Platinum for a noble cause, to ensure the best possible striking tones that make optimal use of the crystalline structure of Steel.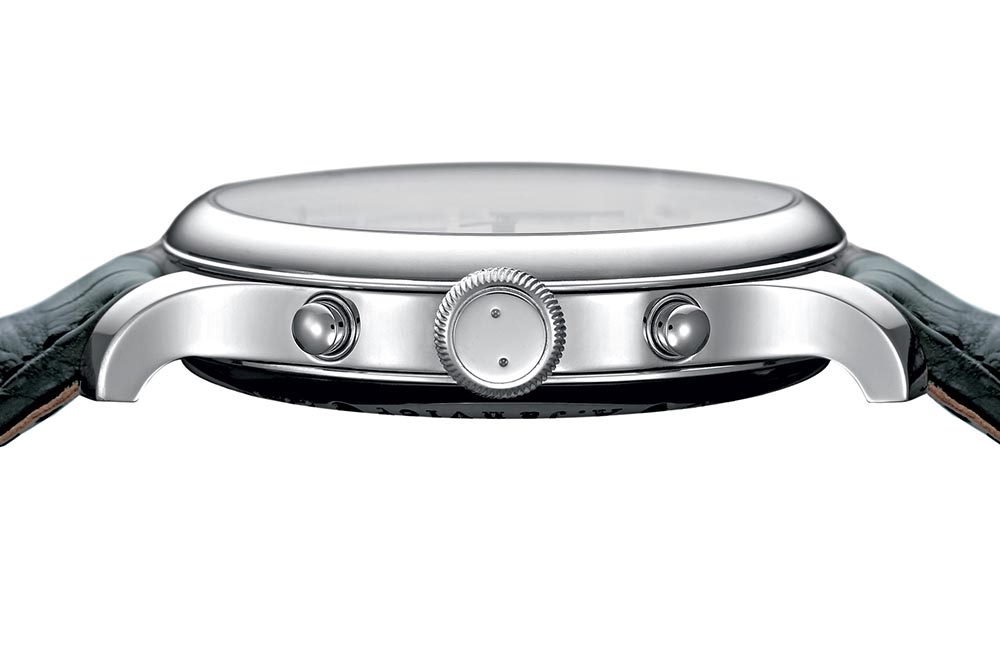 Pages