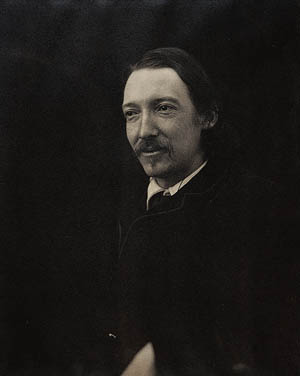 Robert Louis Stevenson is one of the most widely read authors of all time – his works, including Treasure Island, Kidnapped and The Strange Case of Dr Jekyll and Mr Hyde are among the most translated books in the history of literature. The fact is made all the more remarkable given Stevenson's near life-long battle with sickness. But perhaps more remarkable are the links between the great novelist and some of the world's finest golf courses.
Stevenson was born on November 13, 1850 in Edinburgh, Scotland, the only son of respectable middle-class parents. Throughout his childhood, he suffered chronic health problems that confined him to his bed at his home or the family's cottage in Swanston on the outskirts of the Scottish capital. Despite his fragile state, Stevenson loved sports and, when the opportunity arose, was an eager participant in many games in and around Edinburgh.
Two golfing connections arise here. Stevenson's father, Thomas, an engineer, designed the iconic lighthouse at Turnberry, the great Open Championship links. And secondly, while Stevenson's own golfing pursuits haven't been recorded, the Writer's Museum in Edinburgh houses some of the author's personal effects from Swanston, including a guttie golf ball, with the initials 'RLS' scratched on it.
Pages
Click here to see the published article.