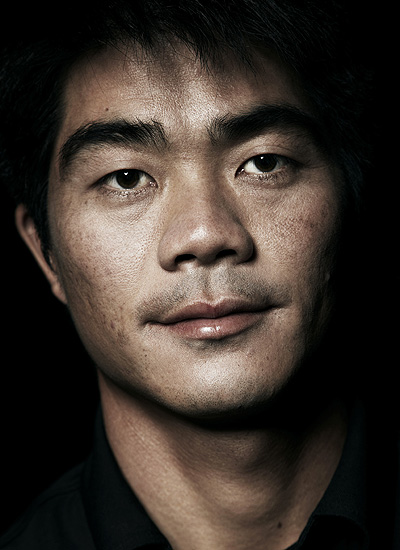 How important is decision making in golf?
Decision making is definitely a big chunk of playing golf. Decision making has a lot to do with whether you make mistakes and your probability of success, so if your decision making on the course is good, you'll definitely be able to control the mistakes. Having said that, a good decision has a lot to do with practice and the experience you've accumulated in the past. You can draw a lot from your past experience in terms of avoiding mistakes and learning other lessons.
Do you think your decision making improves as your career progresses?
My performances have improved significantly over the years and of course my decision making ability has also improved. However, I have to realise that I'm always on a learning curve in my career. Some issues or problems, even though they happened in the past, may pop up in the future, so I must always be aware and learn from these experiences.
When you make big decisions, how much is gut instinct and how much is calculation?
I will use my experience at the US PGA Championship last year [when Liang finished tied eighth] to emphasise that you should remain focused and not be distracted. In the third round [when he shot a 64], I felt like there was only the shot and myself. I was super confident and I felt great every time I made a shot. However, on day four, I knew that it was a very important round and that I had to perform very well, so there were some minor distractions and my conclusion is that you need to be solely focused on the shot and try to minimise distractions.
What is your perfect state of mind when you stand over a shot? How does this help you make the right decision?
Basically, there are three elements. First of all, you need to say to yourself that I'm here to enjoy the game. This is very important. Secondly, you need to be hungry to play well, hungry to make a good shot. Thirdly, you need to listen to yourself, because you have practised so much, played so many rounds, so you should follow your natural way of playing golf. Also, when you're off the course and practicing, you need to train yourself to have a positive mindset.
You don't have a classic golf swing, but have become one of Asia's top players. How important has your mental game and inner strength been in helping you fulfil your potential?
I believe there are two points. You need to think positively and you need to be confident in yourself because ultimately the swing itself is not important. It's important how you feel and whether you think the shot will put the ball close to the hole or roll into the hole. My second point is that you need to have tenacity. You need to be iron-minded to continue to practise, to continue to improve. There are two follow-up points. You need to be very strong in your mindset. You should never give up even if there are problems or uncertainties on the course. You should still stick to your plan. Secondly, after each round, you need to review your performance and understand what you're good at and what you're still not good at, and focus on which parts can be improved. You need to be very clear-minded about your objectives.
Pages
Click here to see the published article.