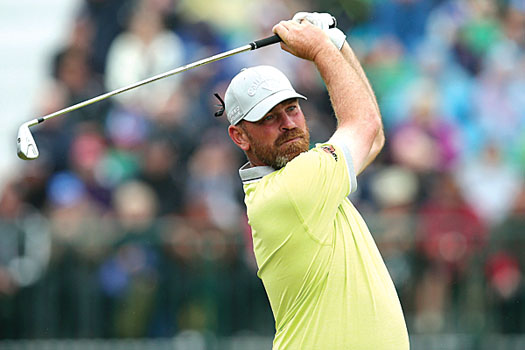 The beard issue is an intriguing one. To an "old blazer" like myself, beards are redolent of a bygone era, when Edwardian gentry would have a "loader" for their matching pair of Purdeys, as they slaughtered thousands of pheasants in a day, regaled in Norfolk jacket and plus fours, while the ladies lounged in their long, billowing dresses under a sizeable bonnet and handsome parasol. For the young sports stars of today though they are suddenly trendy again, and a badge of office. At The Open Championship at Hoylake they appeared to be spreading like Topsy. The quality of the grooming though seemed to have a significant impact on performance. Poor old Ernie Els was just into the designer-stubble stage when he missed a putt from nine inches on the opening hole and then missed the anger-inspired backhanded flick coming back. Dustin Johnson sports an immaculately manicured creation that looked as though it might get up close and personal with the Claret Jug, but his Sunday efforts were reminiscent of a 1960's hippy after too good a night out; all that was missing was the flower-power shirt. Marc Leishman (65), Shane Lowry (65) and Thomas Bjorn (67) all had their best rounds on the final day having clearly gained strength over the week. Lowry's hirsute growth does a remarkably good job of disguising the Irishman. Weeks before I'd sat opposite him in a hotel bar without recognising him. Bjorn's splendid whiskers really do bring to mind the 1920s. With crown, orb and sceptre he would be an ideal candidate for Hollywood's next biopic of King George V.
But what may seem like an act of rebellion merely becomes a sign of conformity, a marque of the tribe, a select band of gladiators for which entry and membership is a prized possession. I am, of course, merely extremely envious, both because I was never nearly good enough to join the tribe, and because my previous efforts at growing a beard have left me looking like a billy goat with alopecia.
Pages
Click here to see the published article.