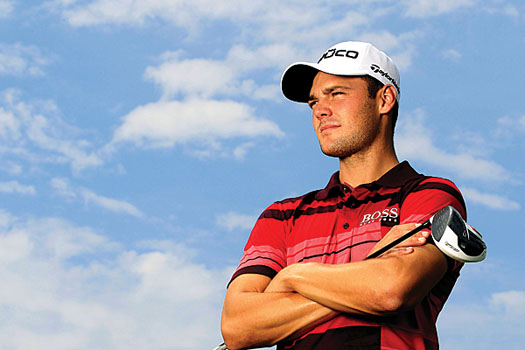 When Martin Kaymer describes himself as being 'in good shape' ahead of this year's Masters, you need to know that it is rather more than merely a glib aside. Not only has the 2010 PGA Champion finally mastered the right-to-left shape of shot he needs for Augusta but he has altered his body-shape.
In the case of the latter, he says that he has "changed completely" and that he is happy with the results. Even to the casual eye, he emerged at the start of this season looking bigger and stronger about the shoulders – and more assertive to boot. In Qatar, and again in Abu Dhabi, he finished in the top 10.
Tiger Woods was arguably the first to go down the road of marrying his body to his swing. Lee Westwood has since done the same and, had the Englishman succeeded in setting a Major alongside his new physique, the public at large would have been that much more inclined to take note. Yet Westwood's fellow players, Kaymer included, could see the difference and were impressed.
The swing and body adjustments made by the 28-year-old Kaymer may be readily apparent but the inner Kaymer remains the same. He is an intensely private young man and as unlikely a source of tabloid stories as it is possible to get.
"Martin is totally focused on the game and plays because he loves it," said his manager, Johan Elliot. "He's certainly not interested in the fame. If it comes to him through his golf, that's OK, but otherwise it's neither here nor there."
It was in June 2006 that the connoisseurs first committed the name 'Kaymer' to memory. That was when the then 21-year-old German returned a 59 in the Hadsberg Classic on the minor European Development Tour. It was newsworthy enough for the BBC's golf correspondent to give it a mention in his short report from that week's main tour event.
Kaymer's winning of the PGA should have propelled him into the limelight rather more than it did. As it was, his victory was not unlike Paul Lawrie's Open Championship triumph in that it begat a couple of other stories which the press saw as rather more significant. Where Lawrie's coverage suffered at the expense of Jean Van de Velde's adventures in the Barry Burn, Kaymer's achievement had to play second fiddle to not only Bubba Watson's implosion at the third extra hole, but also to Dustin Johnson's two-shot penalty when he grounded his club in an area of sandy waste that had bunker status.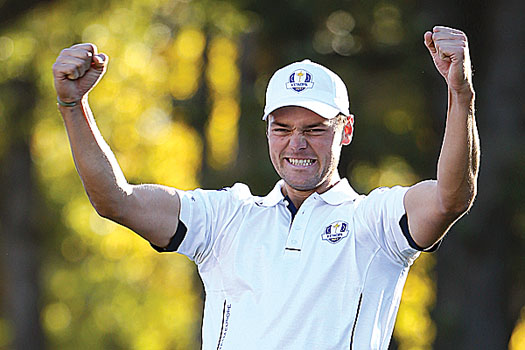 Pages
Click here to see the published article.