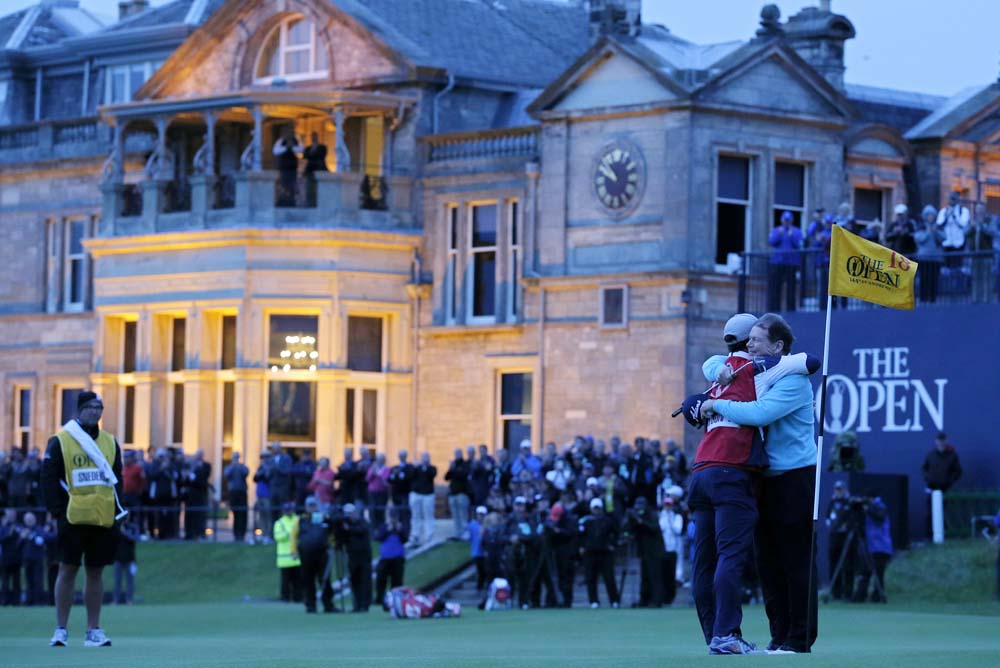 No one ever told me there would be so much involved in carrying a set of golf clubs round 18 holes of golf. But I have been caddying at St Andrews for two seasons now and I have my stories to tell.

The five hours spent out with your client during a round of golf can be the most trying or entertaining or happy or miserable or frustrating time. And that can all happen in one round - and often does. For golf is a dangerous and cunning and exacting game.
In St Andrews there are about 100 full-time caddies, and what a motley crew we are. We probably come from every conceivable walk of life. There are of course the career caddies, who are a rarer breed nowadays, and can normally be identified by their wizened, leathery skinned-look and ability to chain smoke and drink 15 pints of Tennent's lager at one sitting. And then there are the others. Now we are a fascinatingly diverse bunch. Amongst us there are florists and bricklayers, filmmakers and bakers. We are fisherman and delivery men, merchant bankers, teachers, policemen,brewers and stewards; there are also painters, decorators and picture framer Harvard graduates and high school drop outs.
A few golf professionally but most of us are good to middle-range amateurs. You should try a 'caddie mulligan' whereby you get your caddies to drive off at one hole. That can be enlightening.
Now the introduction to your caddie on the first tee is a fascinatingly complex and interesting thing. Not only is an experienced and discerning caddie looking at the size of your golf bag, he is also trying to gauge your character, your mental equilibrium and present emotional state of being. I kid you not. This is fundamental to the happiness of the next five hours of his life, so it's a serious thing.
Pages
Click here to see the published article.