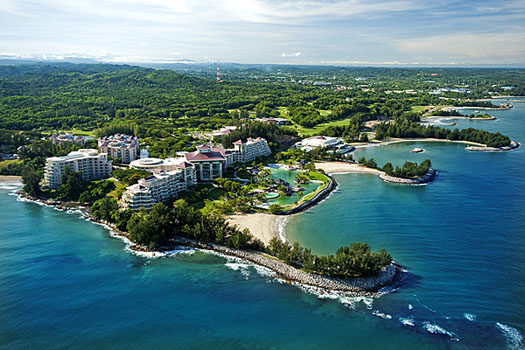 The possession of a good nickname may not be prerequisite for golfing immortality, but it certainly helps to build up an aura. Jack Nicklaus, of course, was known as "The Golden Bear" during his three decade-long prowl for championships and most other greats have had a catchy label foisted upon them at some time or another. Arnold Palmer was "The King", Ben Hogan "The Hawk" and "The Ice Man", while Eldrick "Tiger" Woods, Ernie "The Big Easy" Els and Phil "Lefty" Mickelson have been among the game's preeminent figures in recent times.
Unlike these luminaries I have never previously had an alter ego during a long and not particularly illustrious career - apart, perhaps, from when the name "Psycho" stuck after a temper tantrum in a pot-bunker at North Berwick's 16th hole.
So I was more than a little suspicious when my playing partner, Phua, started calling me "Sultan" midway through our round at the fabulous Ronald Fream-designed course at Royal Brunei Golf and Country Club. I hadn't been playing badly, but neither had my shot making been good enough to stand any kind of regal comparison. Perhaps he was cleverly forming a golfing analogy along the lines of that old Dire Straits chestnut, "Sultans of Swing"? After all, the only reason my game was in any kind of shape was due to the number of lucky assists I had been getting from compliant jungle branches.
Or so I though until I enquired as to his reasoning. "People used to say that the monkeys on this course had been trained to help the Sultan [of Brunei]," he explained. "Whenever he hit a shot into the jungle, they would catch the ball and throw it out. Perhaps they think you are him!"
Pages
Click here to see the published article.