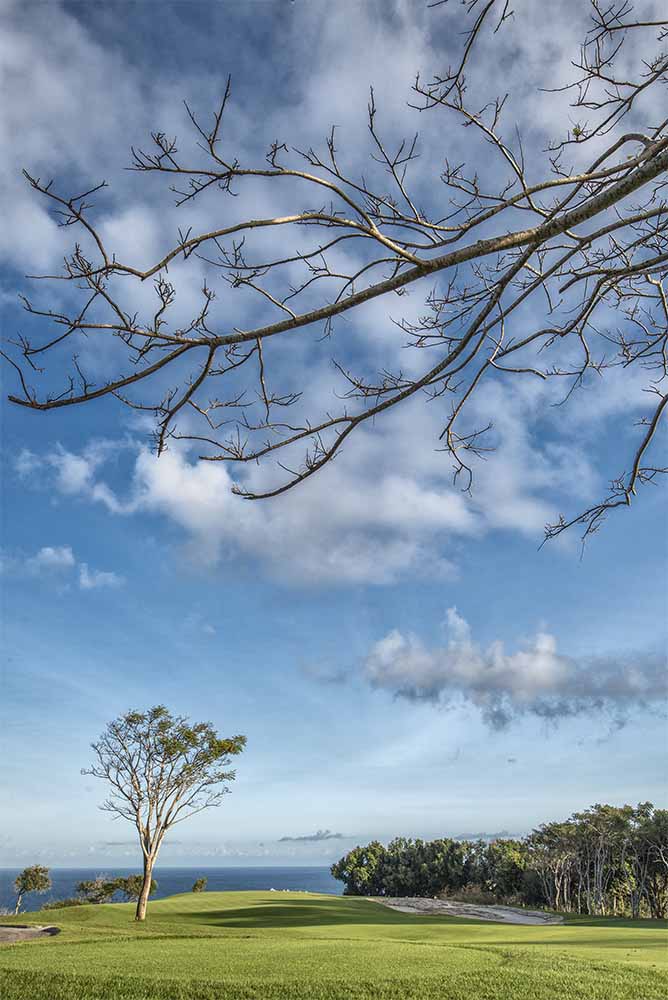 To round out the total golf experience at Bukit Pandawa G&CC, a 3,000-square-meter clubhouse inspired by the ancient temples and towers of Bali has been constructed.
Conceived by accomplished architects Antony Liu and Ferry Ridwan from StudioTonTon in Jakarta, the imaginative, twin-block structure was designed to blend into its natural surroundings through the liberal implementation of local materials (such as stone and wood), native grasses and, above all, water, which flows seamlessly through many of the building's spaces.
That includes the singular facility's signature component, the rooftop restaurant, which overlooks the ocean and course and features al fresco dining and lounge areas that ooze exotic elegance.
Following a round that followed my usual pattern of hideous golfing dysfunctionality interspersed with flickering glimmers of hope, an ice-cold Bintang beer is a welcome reward. The following day I will travel to Ubud to get my head together at the wonderful new Padma Resort in the heart of the jungle there. For now, however, I take in the views of the course and the ocean beyond and reflect on a golfing experience that encapsulates Bali's "small is beautiful" ethos.
Pages
Click here to see the published article.