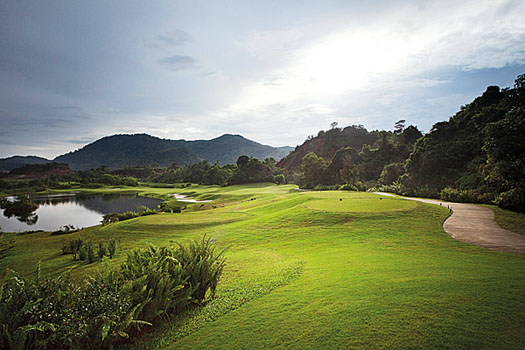 Phuket is one of the most popular short-haul destinations for Hongkongers, and it's easy to see why. With some fine beaches, an assortment of first-class hotels and spas, excellent dining and the legendary hospitality of its inhabitants, the island, despite much development in recent years, retains all the ingredients for a relaxing sojourn from our fast-paced and crowded city.
Thailand in general has a well-deserved reputation for the quality of its golf, and Phuket in particular has an enviable collection of top-drawer courses for the holidaymaking hacker. These range from challenging championship tracks such as famed Blue Canyon, host of numerous tour events over the years, to rather more straightforward and approachable resort courses. That's the great thing about Phuket: diversity.
These extremes can be found in a single location, Kathu, in the southwest of the island just 10 minutes from Phuket Town, the island's main conurbation. A single entry gate leads to the Loch Palm and Red Mountain Golf Clubs and the courses share the same management company, MBK Golf. But there the similarities end. These are two very different tracks and represent some of the most exhilarating golf in the Land of Smiles.
Pages
Click here to see the published article.