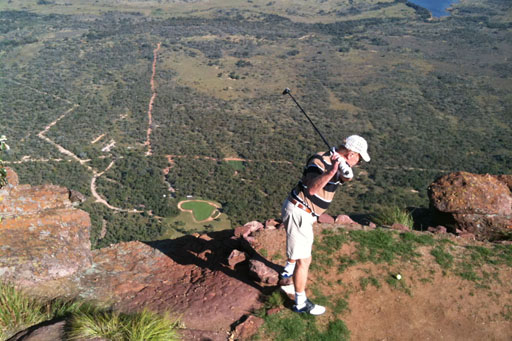 Players must take a helicopter to the mountain's summit, but taking the shot also requires courage – there isn't a whole lot of room between the "tee box" and a 1,400ft drop to the bottom.
The hole is based at the Legends Golf and Safari Resort, within the Entabeni Safari Conservancy in South Africa 's Northeastern Limpopo Province . The other 18 holes, which are rather more conventional, were designed by tour pros, including Colin Montgomerie, Sergio Garcia, Padraig Harrington and Australia's Robert Allenby.
The Extreme 19th costs is R6700 (HK$6,900) per four ball, which includes helicopter ride, souvenir cap and glove and a DVD of you playing the hole.
So far, no one has even come close pocketing the million-dollar prize, but Harrington became the first golfer to make a par when he managed to get down in three at an exhibition match two years ago. That score has since been beaten by West Indian cricket legend Franklyn Stephenson, who smacked a driver to within 20ft of the flag and then drained the putt.
Harrington said: "This is the type of innovation and excitement we need to get more people playing golf. There aren't many new innovative ways to play the game but this is certainly one of the best. I think this hole is awesome."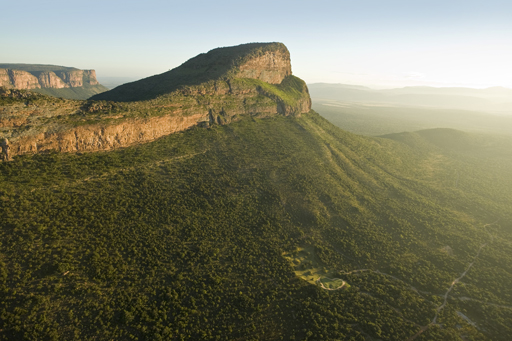 Click here to see the published article.