Qingdao
Northern Delights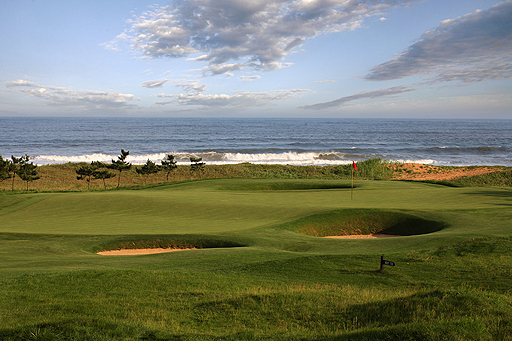 Home to Tsingtao, China's biggest and most successful brewery, this former German concession in the northern province of Shandong hosted the sailing events during the Beijing Olympics – but it's golf that we're interested in and this place comes up trumps, except perhaps during winter when the temperature drops significantly and the chance of snow is very real.
The most famous course in the area – and one of the most unique in Asia – is Tiger Beach Golf Links (tigerbeach.com), an hour and a half's drive north of the city. China's purest links course, this seaside layout is the work of Beta Soong, Tiger Beach's millionaire owner who also owns the highly respected Silport Club to the west of Shanghai, who was inspired to recreate the type of courses he enjoyed on several trips to Scotland. The results are astonishing. Built in 2000 on sandy soil and facing the full force of the Yellow Sea and its brutish winds, the course, with its pot bunkers and knee-high fescue rough looks – and plays – like the real deal. There's even a replica of the Swilcan Bridge at the par-5 fourth and goats can be seen grazing in the rough. Memorable doesn't even begin to describe it.
Because of its proximity to the Korean peninsula (Seoul is only an hour's flight away), Qingdao has a large Korean expatriate community, the majority of who like nothing more than to tee it up. As a result, a number of new courses have sprung up in recent times. The best of these is Shi Lao Ren Golf Club (sodogolf.com), an immaculately presented modern-style track on the water's edge just 20 minutes from town.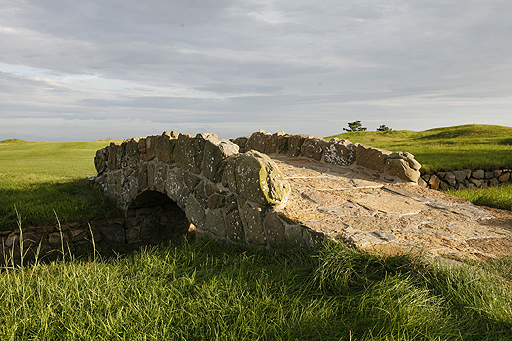 Getting there: Dragonair (dragonair.com) flies direct to Qingdao daily (Flying time: 3 hours, 10 minutes).
Where to stay: Five-star offerings at the Shangri-La (shangri-la.com) and InterContinental (ihg.com), while Tiger Beach Golf Links has 22 basic rooms on-site.
Need to know: Qingdao International Beer Festival takes place between 11-16 August, 2012
Pages
Click here to see the published article.