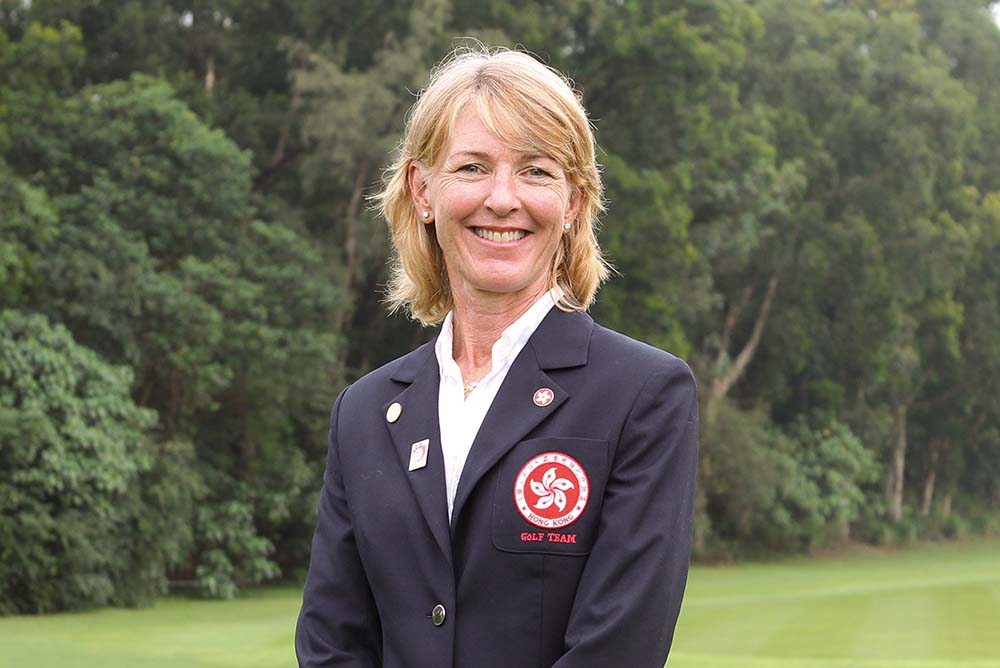 Louie Chan: Congratulations on your appointment to be the Asia-Pacific team captain of the 2018 Patsy Hankins Trophy. What does the appointment mean to you?
Joanne McKee: It is an honour and privilege to be appointed captain of the 2018 Patsy Hankins Trophy. Needless to say, I am very excited to be involved in such a prestigious event.

LC: The Asia Pacific team took victory in the inaugural match in 2016. Are you confident to defend the title?
JM: Admittedly, there is a little extra pressure on us because we won the inaugural match away from home last year, but when I look at the pool of talented players we have to choose from, I feel quietly confident.
LC: How beneficial is your extensive career in HKGA committees (i.e. HK National Team Captain 2014 Asian Games experience) in leading the Asia-Pacific team?
JM: I have been fortunate to be involved with the HKGA since 2004. I was appointed national team captain in 2012 and since that time I have had experience with our national team overseas at the 2014 Asian games in Korea, as well as the World Amateur Team Championships in Japan in 2014 and Mexico in 2016. I've learnt that understanding your team, how the tournaments work, keeping moral high and creating good team spirit is very important.
LC: What are the criteria for players to be picked for the Asia-Pacific team?
JM: World amateur golf rankings will play a major part in the selection process and a maximum of two players can be selected from each country.
Pages
Click here to see the published article.