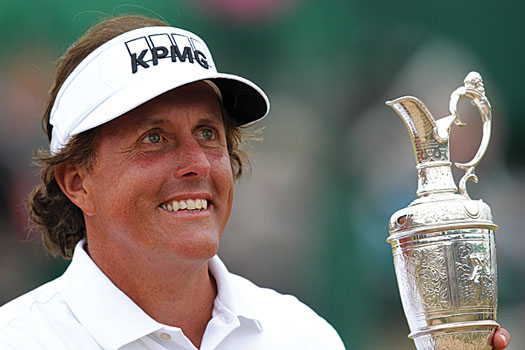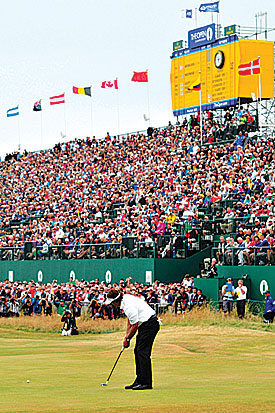 What a difference a month makes.
Just four weeks before touching down on Scottish soil Phil Mickelson was ruing what he described as his worst ever loss at the US Open – and coming from a man who has now had six runner-up finishes at his national championship, that was really saying something. Father's Day, the final round at Merion, and Mickelson was looking for all the world like he was going to end the pain. The proud family man, who had taken an overnight, cross-country flight on the eve of the championship so he could watch his daughter's eighth grade graduation, had a one-shot lead going into the final round. It was also his 43rd birthday. Surely, this was moment the stars were going to align. It was his time.
Not a chance. Lefty squandered his advantage with a cruel mixture of poor wedge play and sloppy putting, allowing the seemingly nerveless Justin Rose to pass him by and earn his first major. Such are the pampered lives that modern touring professionals lead that it's usually rather difficult to feel sorry when things don't go their way. But in this instance even the most cynical of scribes wouldn't have begrudged him an ounce or two more luck. When asked what he could take out of the week at Merion, the ashen-faced Mickelson replied, "Only heartache."
So it was with no small amount of surprise that his trip across the Atlantic would reap such huge rewards. First up, the Scottish Open, Mickelson's traditional pre-Open Championship workout. He'd never won it before, but on a hard and fast Castle Stuart track Lefty put behind his disappointment and took hold of the course by the scruff of the neck. Wonderful iron play, married with a masterful short game earned him a play-off win over South Africa's Branden Grace. It was his first ever victory on European soil.
Pages
Click here to see the published article.