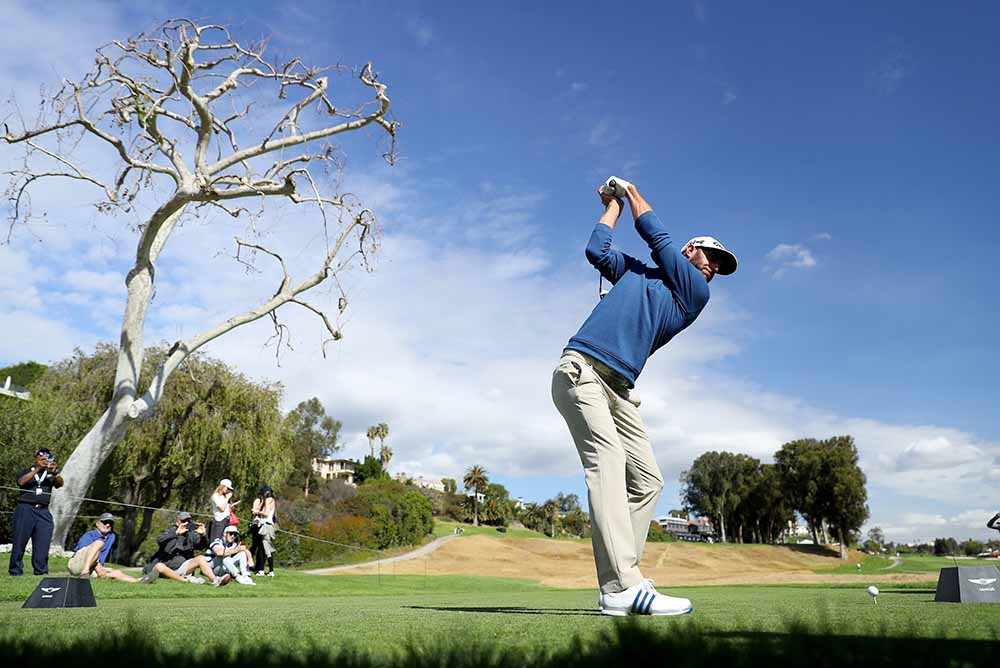 For some, this correspondent included, the Masters was in danger of losing its allure, its lustre, the stardust it sprinkled in abundance in the heyday of the 'Big 3,' and Tiger in his pomp. But, it seems the good times are rolling once more for what should be a masterpiece of pure theatre on one of the greatest stages in sports.

It really does say something about the reinvigorating nature of elite men's professional golf that the man currently wearing the fabled Green Jacket, Spain's Sergio García is, to all intents and purposes, something of a rank outsider with those wise men they call 'Turf accountants.'
The Spaniard broke his Major duck at Augusta 12 months ago, shaking off the least wanted moniker in golf as 'The best player never to win a Major'. His birdie three to Ryder Cup teammate Justin Rose's bogey five earning the Spaniard the near US$2m winner's cheque, appositely on the birthday of the late, lamented compatriot Seve Ballesteros.
For García, who was looking and sounding more and more like a tortured soul seemingly destined always to be the bridesmaid and never the bride, winning the 2017 Masters was less and less about the money. His burgeoning bank account is now more than US$70m – and more a moment of epiphany, the monkey eventually off the back of the man who has no fewer than 19 top-10 finishes in 77 attempts at winning one of what. For every elite golfer is the only true currency of their sport, a Major title.
"Definitely [a] demonstration of my character, and my mentality. You know, how positive I stayed even when things weren't going that well," was his immediate reaction following the somewhat cheesy Green Jacket donning ceremony in Butler's Cabin, few believing him when he said, "I'm still the same guy. I'm still the same goofy guy, so that's not going to change."
"I think the problem is because where my head was at sometimes, I did think about, am I ever going to win one. I've had so many good chances and either I lost them, or someone has done something extraordinary to beat me, so it did cross my mind. 
Now married with a new baby daughter in his arms and a Green Jacket in his locker, García looks and sounds like a man vindicated, the shackles off, the doubters - and there were many - consigned to beyond the out-of-bounds markers. This correspondent included who was roundly and vociferously castigated by him at the World Match Play Championship in his native Spain for the audacity of asking him to see a sports psychologist to overcome his demons.
García, who seems to have taken his recent change of clubs from TaylorMade to Callaway in his stride, goes into his title defence inside the top-10 of the Official World Golf Ranking. All of which makes his longish-odds not only more intriguing but all the more attractive for the punters.
Pages
Click here to see the published article.