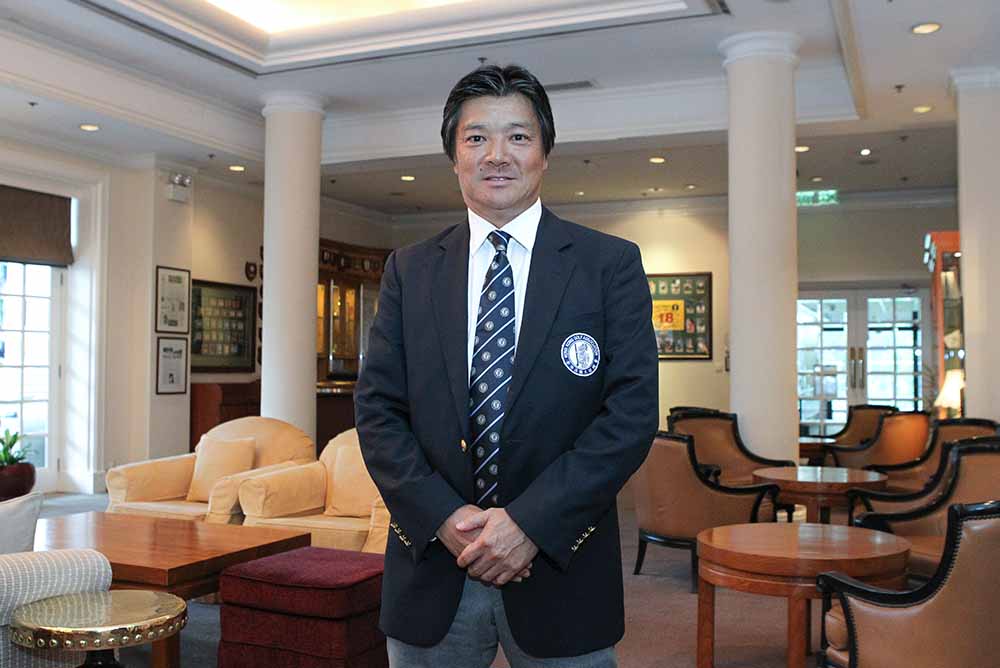 Louie Chan: Congratulation Nishi-san for being elected as the new president of HKGA!
Yoshihiro Nishi: It's It's certainly an honour to be the President of the organisation with a long history since 1968, and has such a high reputation and tradition among international golf community.
I have been an international committee member of Japan Golf Association since 2011 and people in the golf community speak highly of HKGA - the quality of the tournament and activity they run over the years. I came to HK in 2010, and I never expected to become the President of HKGA. My destiny has brought me here. I am very proud and very excited about this assignment.

LC: You have been the VP of HKGA in the past 12 months. What do you think was the greatest achievement of HK Golf?
YN: The achievement along with the past Presidents Mark Chan and Harald Dudok van Heel was HKGA's effort in developing golf in HK from grassroots, and we are on the right track.
My role now is to make sure that what we began two years ago will continue into the future. As the new President, I will work hard to keep good attention to develop the junior program and passing on the torch into the future.
Pages
Click here to see the published article.