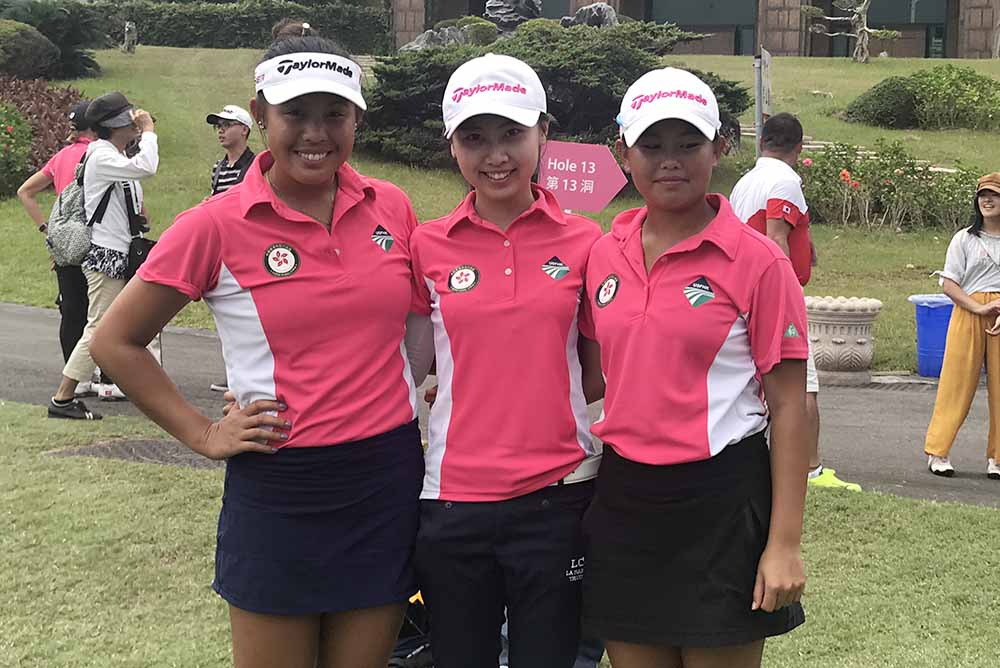 The golf tournament at the Taipei 2017 Universiade was a first-class event over the difficult and challenging golf course at the Sunrise Golf & Country Club. The standard of players was very high with a good representation of 33 nationals and 127 competitors from all over the world.

The HK Men's team comprised of Matthew Cheung (72-71-70), Terrence Ng (79-75-70) and Michael Wong (73-76-73). The Ladies team was represented by Isabella Leung (79-73-73), Michelle Cheung (76-77-74) and Kitty Tam (79-79-80). 2 scores from 3 counted each day for the team event.
The HK team improved their position each day, but unfortunately, the play was cancelled on the last day at 5pm due to thunderstorms. Terrence had already finished, and Matthew was on the 17th at 3-under with a par 5 finishing hole. At the time, we were in 7th place as a team, with a high chance of finishing in the top three of the field. Also, Matthew was in 8th place in the individual. In the end, the tournament took the results from the first three days, meaning Matthew finished in 10th place in the individual, the Men's team finishing 9th and the Ladies team finishing 11th.
A big thank you to Ladies Captain Joanne McKee for her assistance with the team - it was a long week with most days starting by taking a bus between 4:30am and 6:30am each morning and then finishing the day at 9pm each day with the team talk for the next day.
Pages
Click here to see the published article.