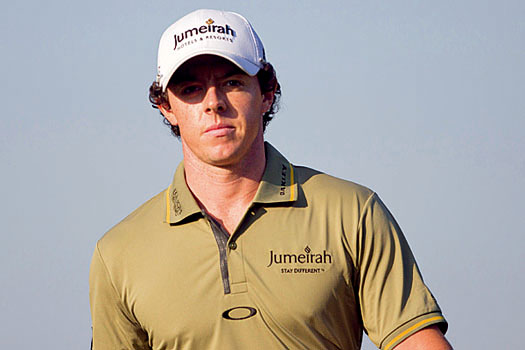 You could easily imagine the pounding hearts and the sweaty palms of the HK Golfer editorial team as we watched the clock and waited for news to come in from the government's Mega Events Fund.
We knew – as fans around town did – that without a major cash injection into this year's Hong Kong Open, there was little chance reigning champion Rory McIlroy would be returning to Fanling to defend his crown. The cold, hard economics of modern sport simply would not allow it.
When UBS had announced in September that it would be returning as the event's title sponsors for an eighth consecutive year, ensuring the Open would be offering prize money totalling US$2 million, the common consensus was that it was enough to ensure the city's longest running professional sporting event would be again be able to lure a top-line field – which is has – but that it might not be enough to ensure the mop-topped Northern Irishman, now a two-time major champion, would be grinning down on them from billboards all over Hong Kong.
But the great tease was finally consummated on October 10 when it was announced that the Open would receive HK$15 million from the MEF and it was no great surprise to learn very soon after that McIlroy had signed on the dotted line. Hurrah!
McIlroy's presence this year gives the joint European Tour-Asian Tour co-sanctioned event the edge it deserves, in terms of attracting local and international attention and in terms of pure competition. There's simply no better player doing the rounds and the 23-year-old world number one returns to our shores having added a US PGA Championship to his resume, as well as playing his part in Europe's stunning, final-day turnaround to snatch the Ryder Cup out of expectant American hands at the Medinah Country Club course back in September.
His presence also adds significant weight to an event that from next year will see its place as the penultimate event on the European Tour's Race To Dubai snatched by the new US$7 million Turkish Open.
Pages
Click here to see the published article.