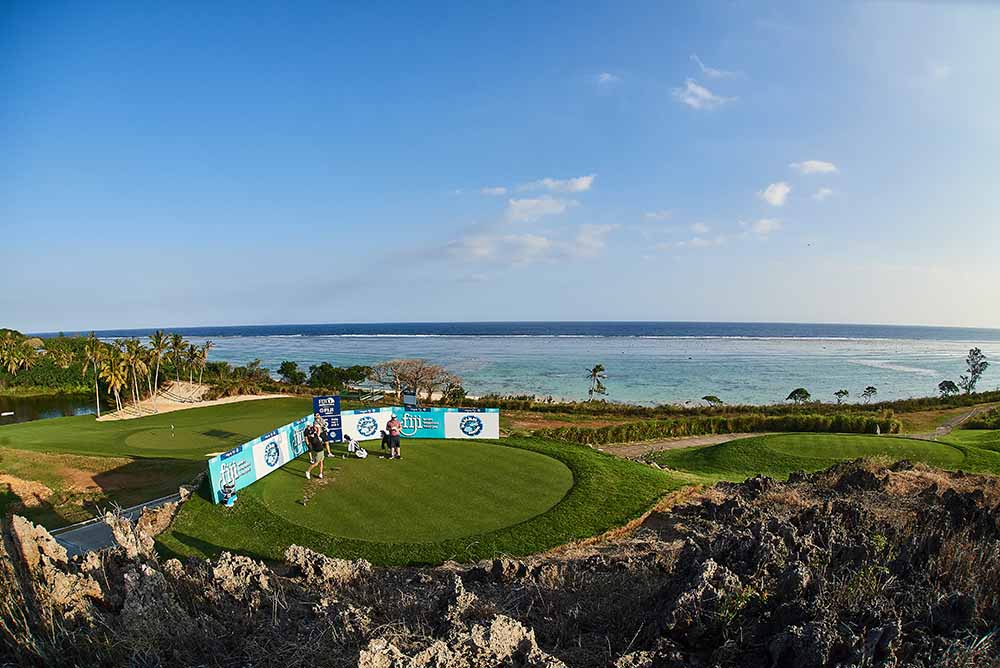 Bula! It was a Fijian greeting that welcomed me whenever I went at the Fiji International presented by Fiji Airways.

Over the last decade on the Asian Tour, I had the privilege of travelling the length and breadth of the world. From the majestic Swiss Alps in Switzerland to the tranquilly of Lake Wakatipu in Queenstown, New Zealand, my latest voyage took me to the South Pacific where the wonders of Fiji awaited.
For a country known to embrace a sport passionately like rugby, the sporting narrative could possibly be shared with golf as the Fiji International made its return to the beautiful Natadola Bay Championship Golf Course.
The live television coverage of the event took Fiji to the four corners of the globe, and it helped that former world number ones and Major winners such as Ernie Els and Vijay Singh were the faces of the tournament this year too.
If beauty had a face, Fiji would be one.
Teeing off against the backdrop of one of the most scenic venues in the world, I, along the rest of the professionals were mesmerized by the captivating beauty of the Coral Coast. With some of the most unique hospitality options in the world of golf, the Par-3 8th hole also provided the perfect vantage point to watch the golf, whilst socialising on the beach.
Pages
Click here to see the published article.