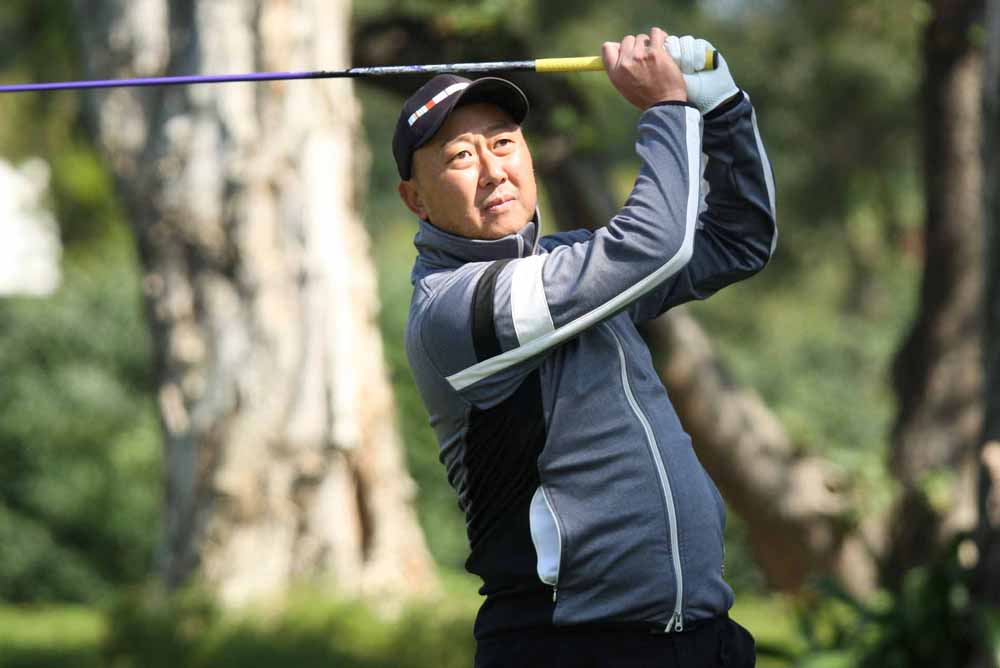 Max Wong created his own slice of local golfing history last month by becoming the first player to win the Hong Kong Golf Club's most prized member event, the Club Championship, for a sixth time.

The 42-year-old Wong, a prodigiously long hitter, used his power to great effect by prevailing against past champion Tim Orgill in the final to win his third title in as many years. Together with three-straight victories between 2008 and 2010, Wong bettered the previous mark of five, which he had held with three other players, to establish a new record.
"It's an honour," said Wong, who defeated Orgill 6&4 in windy conditions over the New Course. "The score doesn't reflect how close a contest it really was, but I was happy to be able to pull away at the end. I love this game and competing is my passion. It's a pleasure just to be able to play in these events, so to win [a sixth] is the icing on the cake."
Wong's record-breaking achievement bettered that of T.S. Forrest, who had five wins between 1900 and 1907, G.G.C. Carter, who won five events in three different decades between 1948 and 1964 and, more recently, Roderick Staunton, who claimed the last of his five Club Championship victories in 2012.
Despite the margin of victory, Wong didn't have everything go his way. Orgill, the 2013 champion, battled gamely and holed a seven-iron for eagle at the last hole of the morning round to go into lunch just 1-down.
But Wong, who pipped Mark McDonald the day before in his semi-final match, showed his class in the afternoon session, handling the difficult conditions at Fanling with aplomb to triumph at the 14th.
Click here to see the published article.