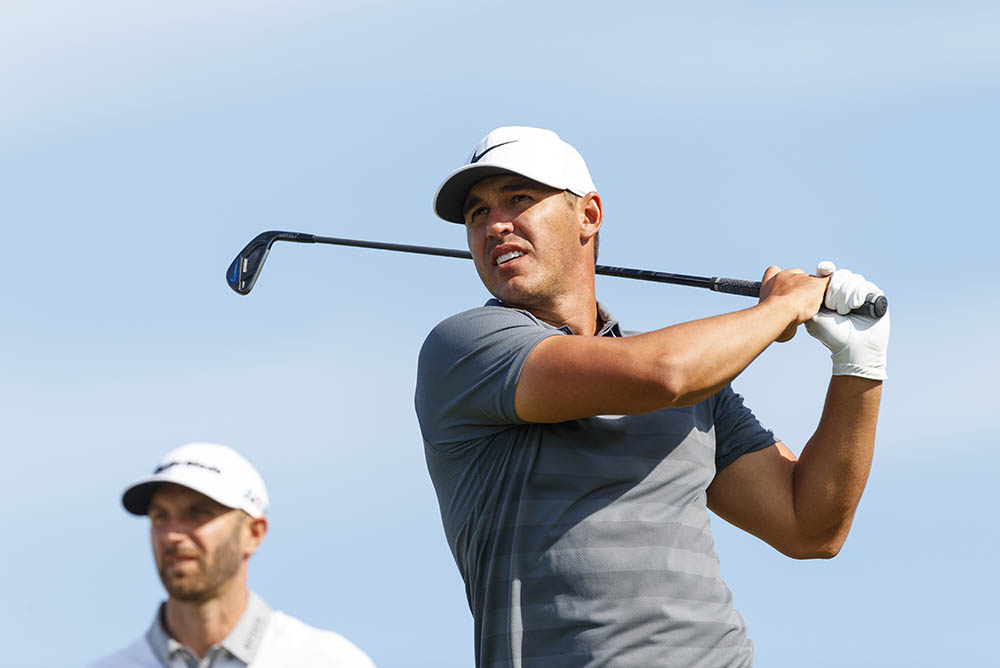 A day after an extremely challenging setup humbled most of the 67 players who survived the 36-hole cut; the USGA set up the iconic William Flynn design a bit more conservatively. The result: the scoring average dipped a little more than three strokes, from 75.33 to 72.18.
Tommy Fleetwood started his final round more than 2 hours before the final pairing of Finau and Daniel Berger teed off. On a day when he converted eight birdie putts totalling 161 feet, his 63 was the sixth in U.S. Open history and just the second in a final round. Johnny Miller famously posted that score 45 years ago at Oakmont Country Club to complete a six-stroke rally for the title.
When Fleetwood posted his score, Koepka and the rest of Sunday's contenders still had nine holes left. Shinnecock's inward nine had not treated the former Florida State University All-American kindly over the first three rounds. Koepka was 6 over par, with just three birdies. And at the par-3 11th, he could have easily lost control of the steering wheel. Converting a 13-footer for bogey portended a stretch of clutch putts. He made a 6-footer for par on 12th, and after hacking out of deep rough on the par-4 14th hole, he got up and down from 62 yards out, holing an 8½-footer for par to maintain his one-stroke edge.
The coup de grâce was the 16th hole, a par-5 that none of the other players who finished in the top 10 managed to birdie, including Fleetwood. Koepka stuffed his wedge approach from 122 yards to 4 feet, which he converted for a two-stroke lead. Even a 72nd-hole bogey couldn't prevent him from hoisting the trophy.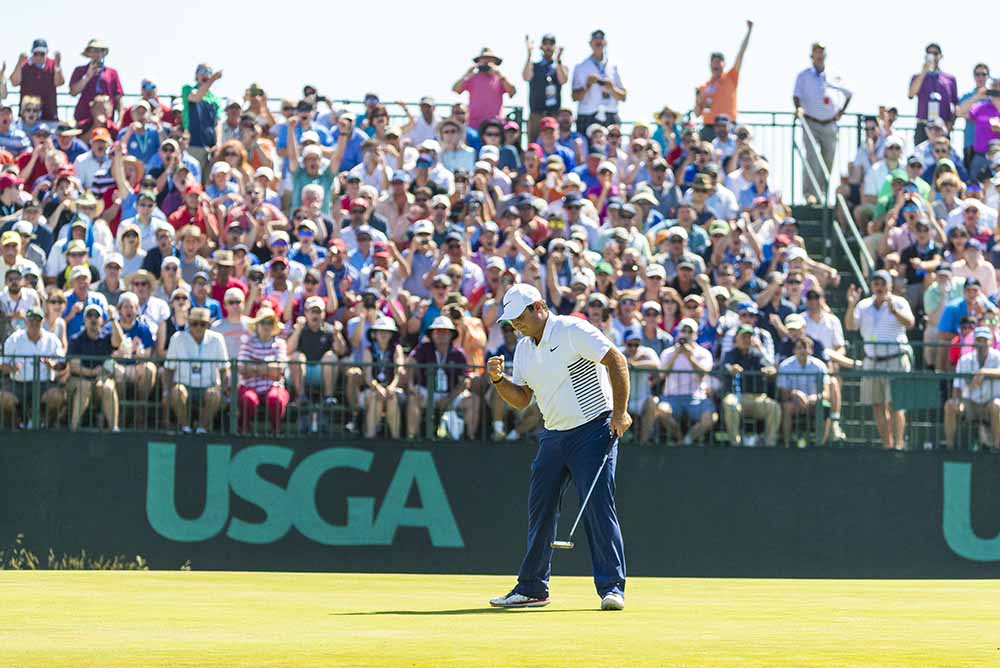 Pages
Click here to see the published article.