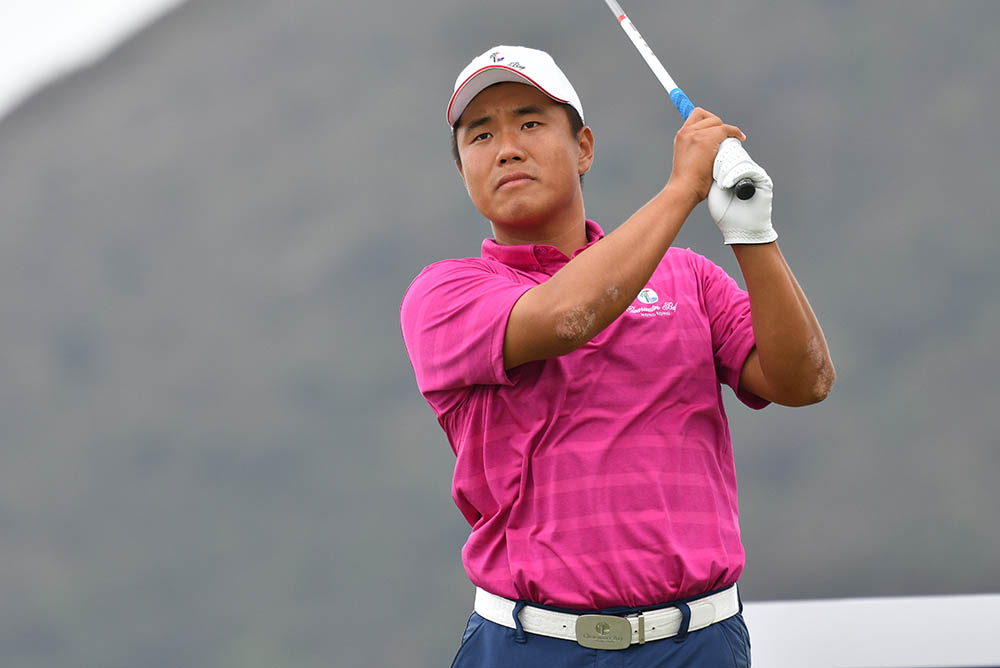 Tarren, 28, recorded his fourth runner-up finish of the season to secure the number one position on the Order of Merit, despite never having won on the Tour, which he first played in 2016 when he finished eighth on the money list.
The Englishman carded eight birdies in a bogey-free round as he looked to put the pressure on Voke and test the young New Zealander's nerves.
"I just went out today and thought if I could put some pressure on Nick early on, and see what nerve he has and obviously he has pretty solid nerves," said Tarren, who admitted he was surprised to win the Order of Merit.
"I'm just shocked, and I'm just over the moon. I felt calm all day because at the end of the day I needed something special to catch Charlie and luckily, I've produced that. Even on the last hole, I was calm because it was either win, second or bust, so I just had to perform, and luckily I did."
The top-five on the PGA TOUR Series-China Order of Merit will automatically earn membership on next year's Web.com Tour, the top-10 will be eligible for the Final Stage of the Web.com Tour Qualifying Tournament from December 6-9 and players 11-25 will be exempt to the Second Qualifying Stage. Hong Kong No.1 Motin Yeung, finished seventh on the Order of Merit with RMB 534450, will bid to become the first HK player to earn a card on the Web.com Tour through the Q-School in December.
The PGA TOUR established PGA TOUR Series-China in 2014 as its third international developmental tour, following in the footsteps of PGA TOUR Latinoamerica and the Mackenzie Tour – PGA TOUR Canada. Since its inception, PGA TOUR Series-China players have received Official World Golf Ranking points for top finishes at official tournaments.
Pages