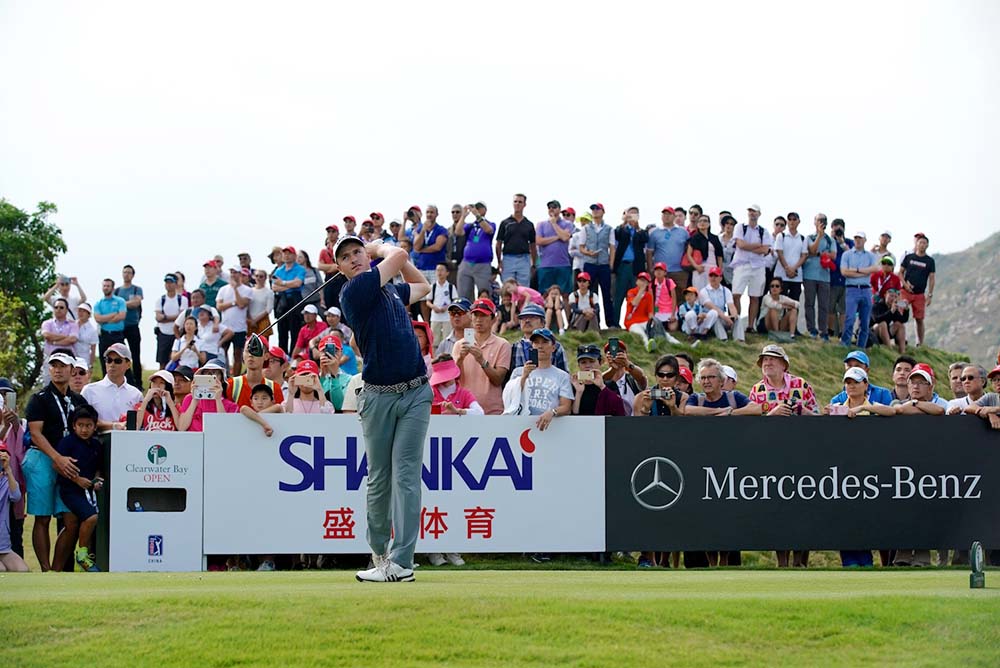 After turning pro early in the year, the New Zealander didn't make it to China until the 10th of 14 events. But in those final five tournaments, Voke won three times and tied for fourth and 16th. He was completely dominant, beginning his PGA TOUR Series-China career with no status and finishing with 2019 Web.com Tour membership after finishing third on the Order of Merit.
"It's been a really awesome run of golf, and I'm really excited to see what I do in the next couple of years. This win means a hell of a lot, to be honest with you," said Voke.
"The first couple of victories I managed to come from behind, so to come out here with a five-shot lead and know that everyone is chasing me, it's a different sort of victory. I'm very proud of how I handled myself and how I went out and played today. It's absolutely the greatest pro week I've had so far."
Voke had admitted he was shaking with nerves while in the lead on Saturday but managed to stay calm in front of big crowds and hold on to the lead by carding four birdies and one bogey. Voke had also made only one bogey in each of his previous three rounds.
"I drove it very well all week and didn't make many opportunities to make bogeys. I only made four in the end so that just summarises how it was for me out there. Just very solid and steady golf," said Voke.
Despite feeling some pressure from Tarren entering the back-nine, the 23-year-old Voke remained calm and managed to grind it out on the back-nine.
Pages