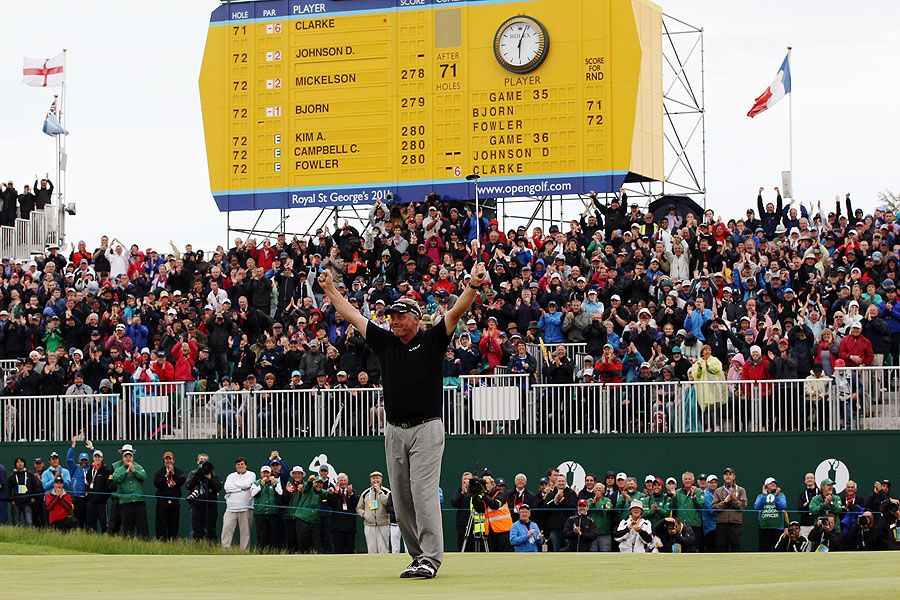 Though not too much of what was written in the days prior to the 140th Open came to pass, Chubby Chandler, Darren Clarke's manager of 20 years, did succeed in naming the winner. It was only by way getting round a particularly tricky press question but even so ...
One of the golf writers had asked Chandler which of his two players of the moment, Lee Westwood and Rory McIlroy, would be the more likely to come out on top.
Not wanting to make trouble by naming one above the other, Chandler, than whom no-one is better at thinking on his feet, exclaimed, "It might be Darren". The comment may have been light-hearted but it was by no means laughable. After all, Clarke had won in Mallorca at the start of the year.
By Saturday night, the question going the rounds in the media centre was whether Clarke was in danger of doing as he did at Castle Stuart the week before in having a disaster of a last round on the greens.
At Royal St George's, he got off on the right foot by holing from 12 feet to save his par at the first. When that happened, he was very obviously in a state of shock. Indeed, it was as if he was stuck by the same thought as Louis Martin from the ISM management team … As Clarke plucked the ball from the hole, so Martin turned to this correspondent and said that that 12-footer could turn out to be the most important shot of the player's life.
There were two more testing putts ahead, a four-footer at the second and a downhill and swirling ten-footer at the third. He made both and, from then on, it did not need a Bob Rotella (Clarke's psychologist) to tell him that he was putting well.
Pages
Click here to see the published article.