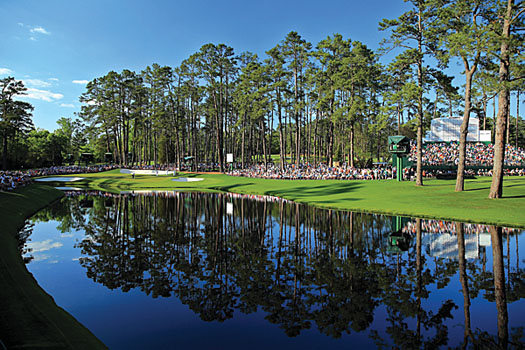 It was the late Dave Marr who once owned to the feeling that if he did not play well at Augusta he would not go to heaven.
What pressure!
Paul Azinger is another to have captured the unique stress of a first day at the Masters. This winner of the 1993 US PGA Championship has not played at Augusta since 2002. But he will tell you that he still gets sudden and unwelcome flashbacks to that moment when the starter would cry 'Fore please! Paul Azinger on the tee.' Flashbacks which have his mouth feeling dry and his hands moist.
"I was nervous every single time I played there," recalled Azinger. "It's the most nervous place you can play golf. There's so much history and tradition in the air."
Azinger was lucky that the man doing the starting was someone other than the late Douglas Caird, owner of the long defunct Fairway and Hazard magazine in the UK.
It was at a Colgate European Open that Caird, on seeing Carol Mann, a former US Open champion, preparing to hit from Sunningdale's first tee with an iron, issued the following warning to those flanking the right side of the fairway.
"Please stand back; Miss Mann might shank."
In the event, Miss Mann neither shanked nor used her iron to decapitate the said starter.
Pages
Click here to see the published article.