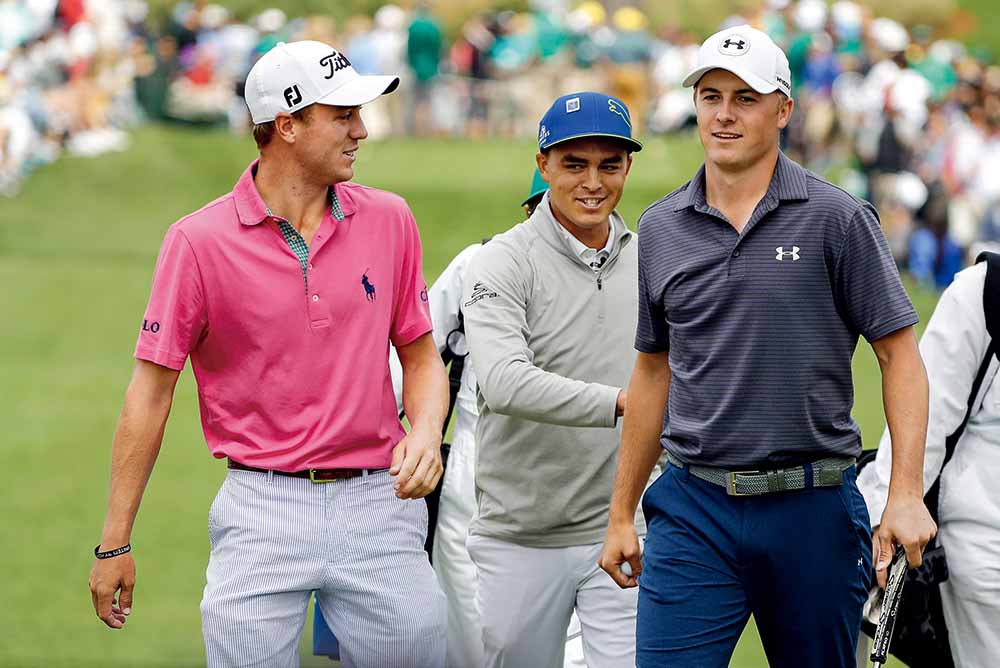 McIlroy, meanwhile, will have to wait another year for a shot at the career Grand Slam. Trailing by three shots to start the final round, he closed to within one shot after two holes. That was as close as he came. McIlroy's putter betrayed him, and he was never a factor on the back nine. He closed with a 74 and tied for fifth.
When Reed bogeyed hole 11, it looked like a prime opportunity for Spieth to make his move. But sure enough, right after the window opened, Reed slammed it shut again with birdies on hole 12 and 14. Each time Reed's competitors thought they'd found a way in, he locked it down.
Reed walked up to the 18th green while echoes of cheers for Fowler - who'd birdied to get within one of Reed - still seemed to ring. Fowler holed an 8-foot birdie putt on the final hole for a 67. He had to settle for his third runner-up finish in a Major. He left the scoring cabin when Reed two-putted for par down the slippery slope on the 18th green and waited for a chance to greet Reed.
''Glad I at least made the last one, make him earn it,'' Fowler said with a grin.
Reed's reception at the 18th green seemed to be just a little less warm, fitting of his place among his fellow young Americans. Currently the holders of all four major tournaments are Americans aged 27 and under. Starting with Brooks Koepka's win at the U.S. Open, then Spieth's victory at the Open Championship, followed by Thomas's takeover at the PGA Championship. The young golfers on the PGA Tour are all vying for golf superstardom. Sunday proved to be Reed's day of reckoning, as he firmly demonstrated that nothing scares him, even being a final-round leader at Augusta National. He sure isn't the most popular man on the tour, but he proved on Sunday he should be one of the most feared.
"A lot of people, for a long time, maybe don't say his name as often as they should. That's what I think," Justine, Reed's wife, was saying shortly after her husband completed his win. "I've always thought he's a great player. That's what he did today. He showed his true colors."
"I walked up to the first tee and had a really welcoming cheer, but then when Rory walked up to the tee, you know, his cheer was a little louder," said Reed. "But that's another thing that just kind of played into my hand. Not only did it fuel my fire a little bit, but also, it just takes the pressure off of me and adds it back to him. You had a lot of the guys picking him to win over me, and it's just kind of one of those things that the more chatter you have in your ear and about expectations and everything, the harder it is to play golf."
Pages
Click here to see the published article.