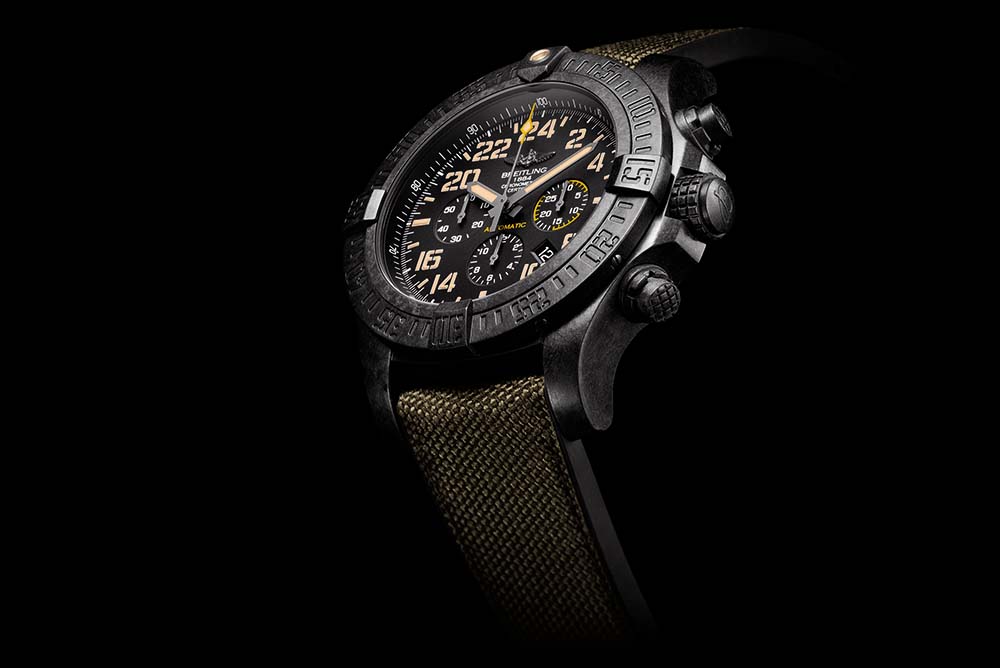 Avenger Hurricane Military
With its black avant-garde case in Breitlight, its dial with aeronautical-type numerals and its self-winding Manufacture Breitling caliber powering an exclusive 24-hour display, the new Avenger Hurricane Military limited series displays the assets of an instrument for which prowess is the norm.
On this new version of this superlative-charged chronograph, issued in a 1,000-piece limited edition, Breitling has equipped the black dial with luminescent hands and numerals featuring a slightly patinated yellow-beige color evoking the instruments produced by the brand from the 1940s to 60s - a nod to Breitling's longstanding heritage in the aeronautical and military field. But while the Avenger Hurricane Military thereby gives the distinct impression of having already undertaken a number of missions, it above all asserts itself as a watch built to face both present and future challenges.
Pages
Click here to see the published article.