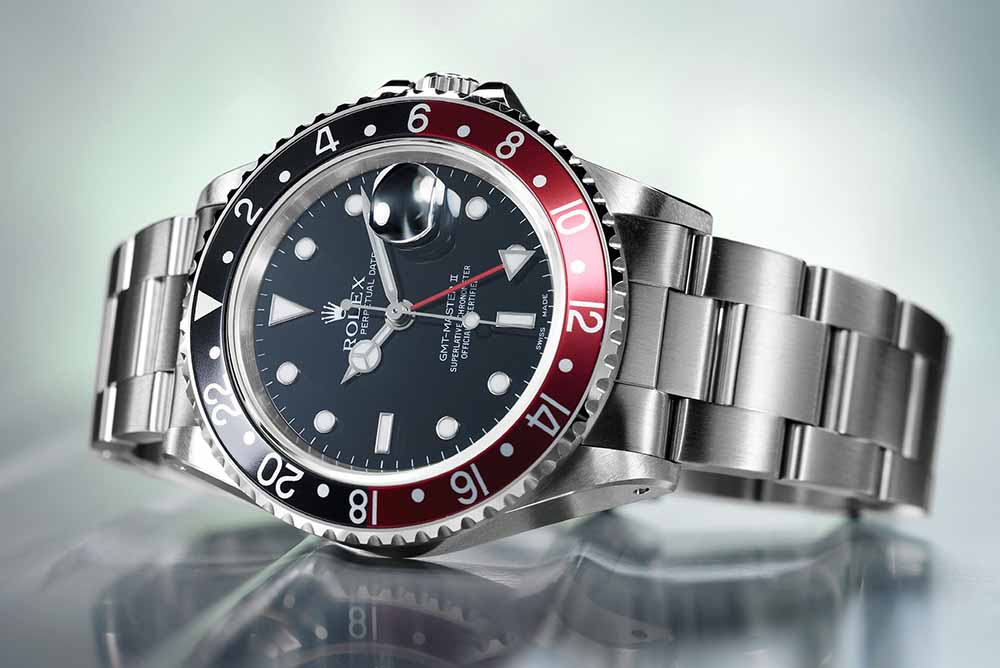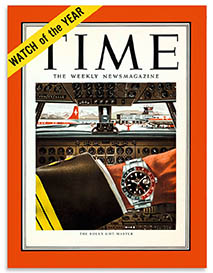 Launched in 1955, the Oyster Perpetual GMT-Master witnessed the rapid expansion of intercontinental travel in the latter half of the 20th century. It even became the official watch of Pan American World Airways, better known worldwide as Pan Am, the most prominent American intercontinental airline at the time. In 1959, a major event marked the partnership: the first non-stop Pan Am Jet Clipper flight from New York to Moscow. The captain was wearing a GMT-Master, which was used as a navigation aid during the flight.
In 1982, Rolex introduced a new movement that allowed the hour hand to be set independently of the other hands. To mark this evolution, and to avoid any confusion with the existing GMT-Master watches, the models fitted with the optimised movement were named the GMT-Master II. From then on, using and setting the watch became easier and more intuitive.
In 2005, Rolex replaced the aluminum with ceramic - a further innovation. As a pioneer in the design and creation of ceramic components, the brand developed its knowledge and expertise to produce its monobloc bezels and ceramic inserts in-house. In 2007, the brand registered the name "Cerachrom", and the components have since been known as the "Cerachrom bezel" and "Cerachrom insert". For optimal legibility, the numerals and graduations are moulded into the ceramic and then coated with a thin layer of gold or platinum via PVD.
The GMT-Master, a true "tool watch", evolved continually to offer increasing technical performance. The GMT-Master II has won over a much wider audience, proving itself to be an ideal watch for crisscrossing the globe.
Pages
Click here to see the published article.