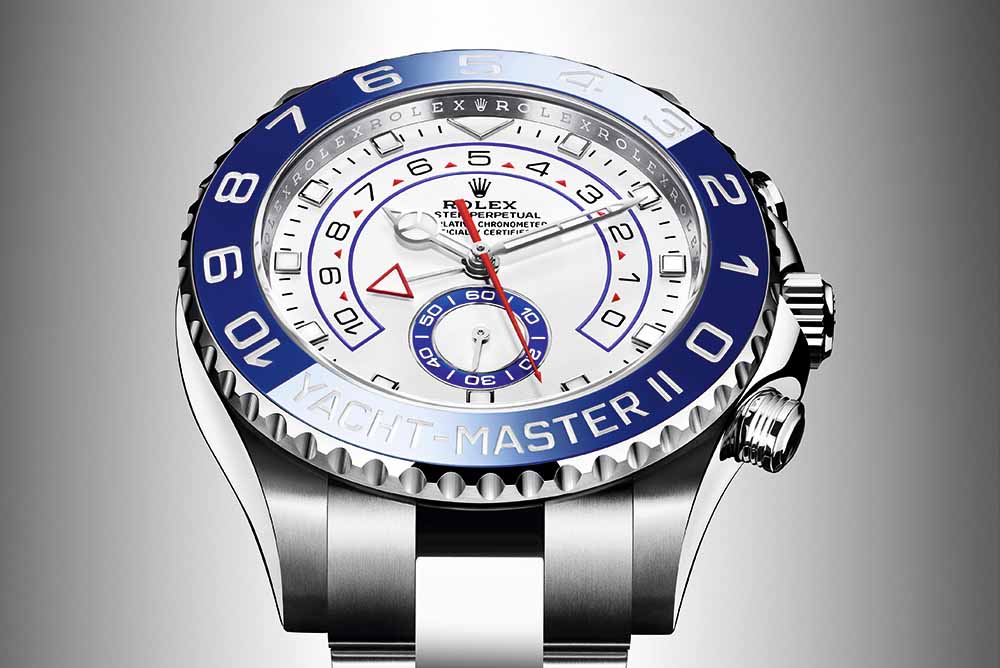 Oyster Perpetual Yacht-Master II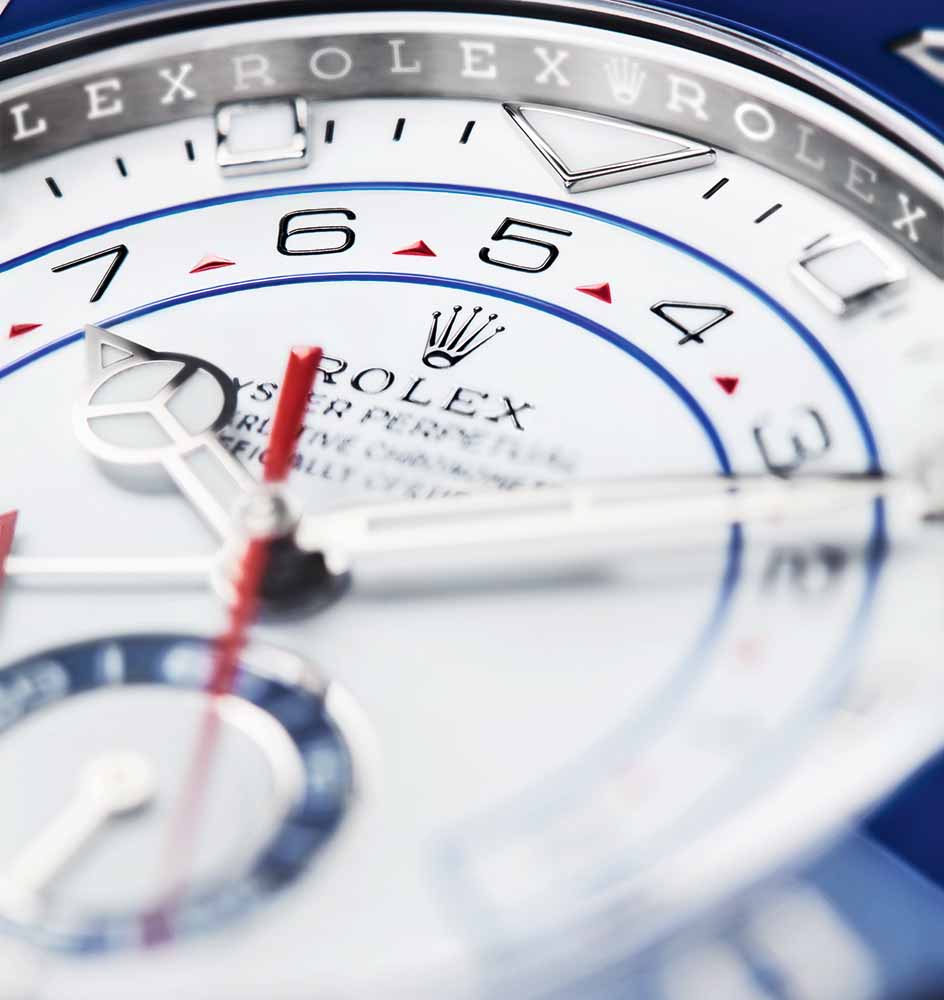 The Oyster Perpetual Yacht-Master II is built for yachting competition and performance. It is a regatta chronograph dedicated to experienced sailors and yachting enthusiasts alike.
For the Oyster Perpetual Yacht-Master II, Rolex devised a new and unique horological complication: a programmable countdown with a mechanical memory and on-the-fly synchronization designed specifically for the start sequence of regattas. The technical complexity of the Yacht-Master II is masked by its simplicity of use and its excellent legibility, now enhanced by a new dial and new hands characteristic of Rolex Professional models. The complex challenges were addressed in such a way as to ensure legendary Rolex reliability and preserve the distinctive aesthetics of the Oyster collection.
The first technical challenge posed by the Yacht- Master II was to devise a countdown display that remains legible at a glance in the heat of the action at the start of a regatta. The Yacht- Master II displays elapsed seconds via a centre hand, as on a traditional chronograph. The minutes of the countdown are indicated by a red-triangle-tipped hand on a scale graduated from 10 to 0 (with markers for the half minutes); this display occupies three-quarters of the circumference of the dial.
The second challenge lay in the fact that the duration of an official regatta countdown can vary from race to race. Therefore, the watch countdown must also be adaptable. Rolex engineers devoted 35,000 hours to developing this complication, which took the form of a new movement, calibre 4161. Based on the chronograph calibre 4130, developed in 2000 for the Cosmograph Daytona, the 4161 includes an additional, innovative mechanism that enables the countdown to be reprogrammed with a choice of duration from 10 minutes to one minute. This programming can, furthermore, be mechanically "memorized", so that at reset the hand returns to the same duration for the next countdown.
Pages
Click here to see the published article.