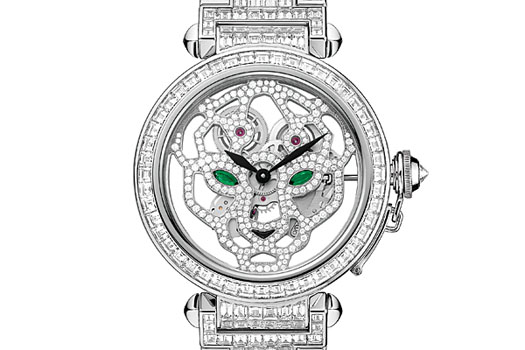 High Living
Cartier High Jewellery deploys all the virtuosity of its savoir-faire around these five unique watches, ranging between abstract design, secret watch models and menagerie motifs revisited. Precious hours are here displayed amid a dazzling array of exceptional stones - tourmalines, sapphires, emeralds and diamonds.
Between cuffs, bangles or romantic toi et moi bracelets, these watches find their inspiration close to Cartier's heart, transfiguring each watch into an exceptional jewel. From menagerie to tutti frutti to minimalist design, they offer a state-of-the-art synthesis of the Cartier style.
Through these creations, the master jewellery craftsmen find their artistic voice. The gem cutter carves the obsidian stone with its coloured gradations and cuts the tourmaline into carefully graded squares. The jeweller sculpts a pouncing panther out of a bracelet made of black jade. The gem-setter traces the cobra's curving form in diamonds, or carefully lays out bright expanses of gems to form an ultra-realistic panther.
By contrast, two of the watches favour abstract forms and simplicity of outline, integrating the squareness of their dials into a larger geometrical pattern. One displays a series of 28 tourmalines with a setting that is quite invisible; the other is marked by the juxtaposition of its transparent, gem-set dial and the glitter of its 19.20-carat cushion-cut yellow sapphire.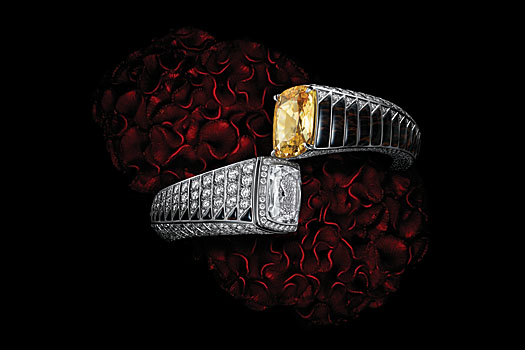 Pages
Click here to see the published article.