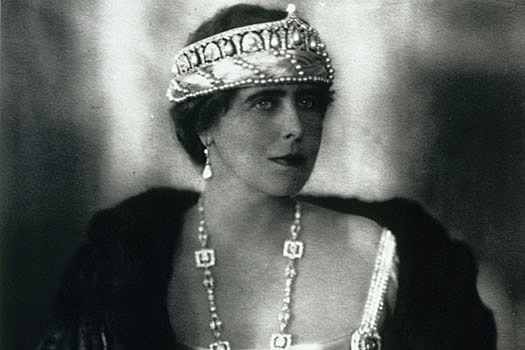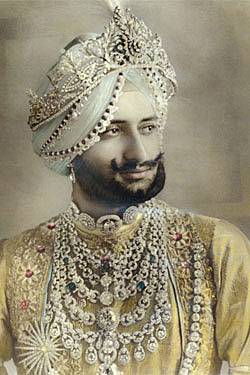 The fame of the name and the dazzle of the diamonds have perhaps overshadowed the complex, many-faceted history of the great jewellery house, yet Cartier has played a prominent role in the history of the decorative arts. Cartier designs, from classic pieces worthy of the "kings' jeweller" to radical Art Nouveau creations, both geometrical and exotic, are an intriguing testimony to the changes in taste and social codes. Cartier seduced the most elegant personalities of the 20th century with jewellery, clocks and watches, and refined yet practical objects.
Cartier. Style and History has been designed as an art history exhibition. As works of art in their own right, the jeweller's creations are shown in the context of changing usages and styles. The history of the house of Cartier from its foundation in 1847 until the 1970s is an opportunity to open the door to a laboratory of forms and enter into the workings of a sophisticated company which creates jewellery and accessories for their intrinsic beauty as well as for their social function.
Some 600 pieces of jewellery, objects, watches and clocks are teamed up with dresses, coats and accessories, furniture, paintings, advertising photographs, engravings and fashion magazines to give visitors an idea of the art and taste of the time. By looking at the sources of each step in the house's history, the exhibition aims to put Cartier's stylistic choices into perspective. Over 200 preparatory drawings, numerous archival documents (stock registers, book of ideas, drawings relating to the shop in the rue de la Paix, photographs, plaster casts ...) take visitors behind the scenes.
This exhibition, the most important ever devoted to Cartier, neglects none of the activities that built its reputation, presenting all types of objects from ceremonial jewellery to the most personal pieces: vanity cases, cigarette cases and wrist watches, three emblems of modernity. Star pieces from Cartier's history are on show, starting with a series of sumptuous diadems, illustrating the virtuosity of the craftsmen and the ambitions of a certain clientele. Underlining the importance of watch making in Cartier's identity, the exhibition also presents an unprecedented number of mysterious clocks, a spectacular ensemble of fifteen pieces, each one a masterpiece of refinement and craftsmanship.
Pages
Click here to see the published article.