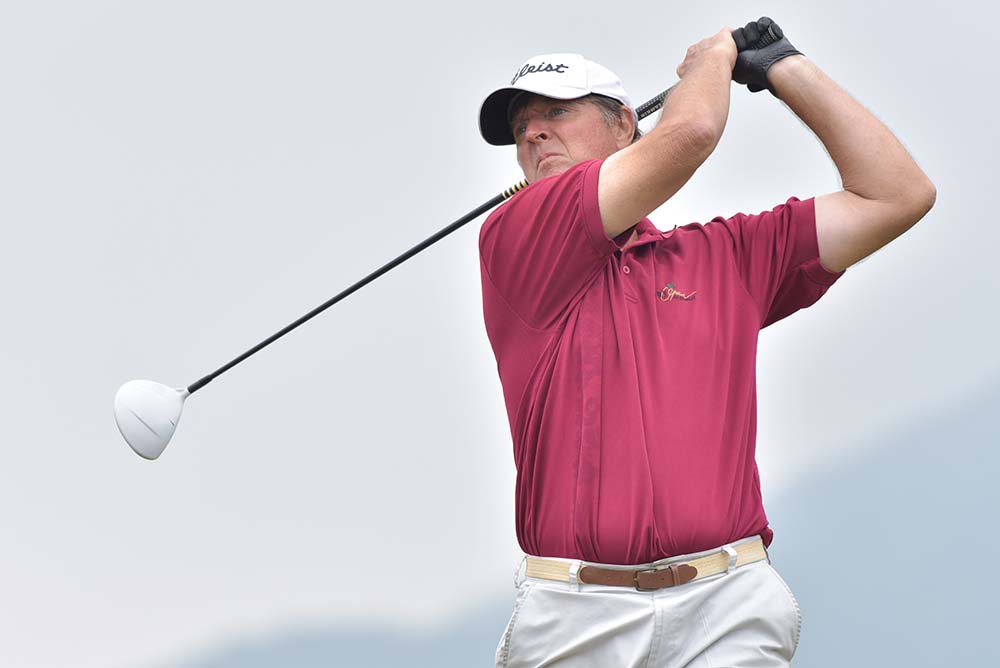 HONG KONG, 9 MAY 2018, (HK Golfer News Wire) - The American-born Williams defended his title again by a huge margin of 9 shots over Tony Melloy. Williams' three-round total of 221 speaks for his dominance of local senior golf scene.

The defending champion started the final round with a 2-shot cushion over Melloy after carded a second-round 67, the only under-par performance for the whole field in three days. Williams finished the tournament with a 77 in the final round, which was also the lowest score among the field.
Melloy had a 2-shot lead over Williams after the first round for 75. "This was somewhat surprising to me, since I had been playing well previously, but such is golf," continues Williams, "The fact that I was 2 shots behind made me increase my focus, and thus in the 2nd round I hit the ball better, only missing 3 fairways and hitting 15 greens in regulation. I only made one bogey (Jade #8 where I hit a bad tee shot) and made 5 birdies, including 3 in a row from my second hole onward (Jade #2 to #4), which got me back in the right frame of mind and allowed me to cruise to a 67 and into the lead."
"Naturally I am delighted and proud to win this championship for the 6th consecutive time. This means I have won all 11 HKGA Senior championships that I have played in. And during this time, I have won the Open and Close Mid-Am titles a couple of times including this year. But believe me, it is never easy, especially when you are struggling with your game the way I was in the first round.
"The last round was much tighter than the final score indicates; Tony Melloy was playing well and still only a couple of shots behind most of the round.  Although my putting in the last round by far my worst in the tournament, I kept the ball in play. The turning point was the very difficult 14th hole (Jade #5), where after making a double bogey on #13, my lead was only 3 shots. I played an excellent drive and hit my second shot near the pin, but the wind carried two of Tony's shots into the hazard, resulting in an 8 for him on the hole. After I made par, my lead had become substantial which I maintained over the last 4 holes. But given the very challenging conditions we faced that day, making pars and avoiding bad scores was not at all easy and required full concentration," concluded Williams.
Leading final scores:
221 – Douglas Williams 77 67 77; 230 – Tony Melloy 75 71 84; 236 – Chu Koon Ching 78 80 78; 237 – Dallas Reid 77 81 79; 238 – William Chung 75 80 83; 240 – Tadashi Kono 78 83 79, Anthony Taylor 79 81 80, Lee Kab Soo 80 77 83.