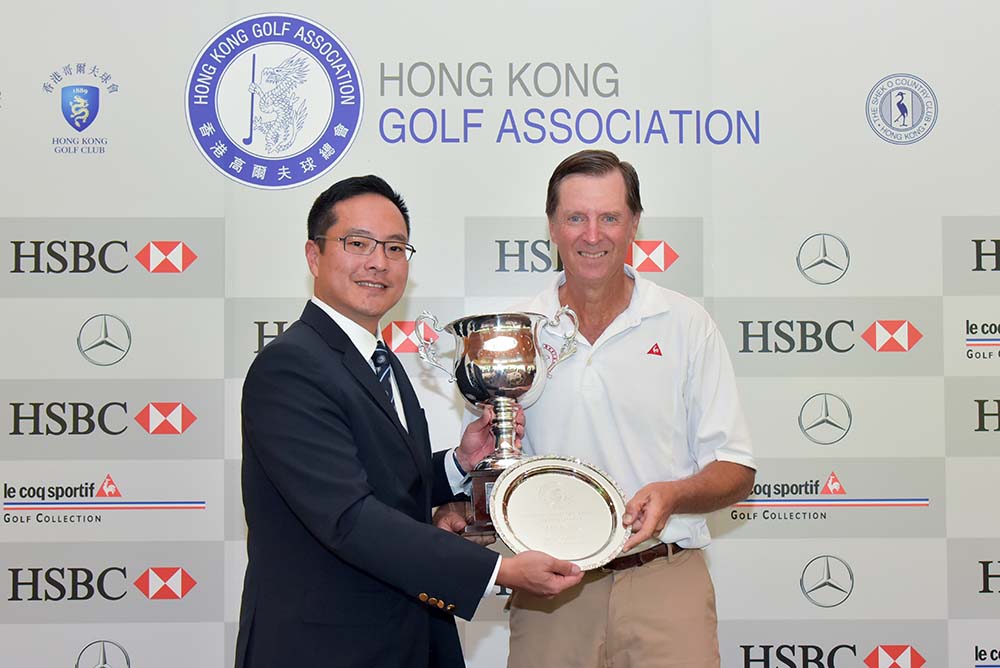 HONG KONG, 13 November 2017, (HK Golfer News Wire) - The defending champion claimed his title by a huge margin of 18 strokes on the Par-70 Eden Course.

The "invincible" Williams is totally unbeatable by winning fifth title in five years. He carded 65 and 68 in the first two rounds and established at least a 16-stroke lead over the whole field.
When asked about his thought before teeing off the final round, "You have to set a goal for yourself before every round. And honestly speaking, I would like to make 7 more birdies and win by 20 strokes today! Unfortunately, I just made 5 birdies and I am happy with that," said Williams, who finished with a final round 68.
Malaysian Calvin Wong ended with 69 to finish second overall and wins the 60-64 age group. Ian Clarke from the United Kingdom finished third overall on a total of 228. Joseph Pethes, winner of Over 70 age group again, carded a final round 73 to finish fourth overall.  
"The HKGA always organizes the best tournaments in Hong Kong. I have said this for several years but it's true. And I also want to recognize the volunteers and referees for your time, effort and help. The course is also in great condition," said Williams.  "To win this tournament for fifth time in a row, I have to say I feel pretty good. But I'm so happy that people come all over the world playing this event. As a member of the Hong Kong Golf Club, it's great to see people come to play from different places."
In total, 90 players started the tournament including 42 overseas players from 12 different countries.
Leading final scores: 201 – Douglas Williams (HKG) 65 68 68; 219 – Chin Tong Calvin Wong (MY) 73 77 69; 228 – Ian Clarke (UK) 73 76 79; 229 – Joseph Pethes (HKG) 80 76 73; 230 – Robert Choy (HKG) 79 74 77; 232 –Anthony Melloy (HKG) 81 73 78; 233 – Anthony Taylor (HKG) 76 79 78; 235 – Chit Heng Chong (MY) 78 81 76; Tak Yuen Tom Sung (HKG) 74 82 79.