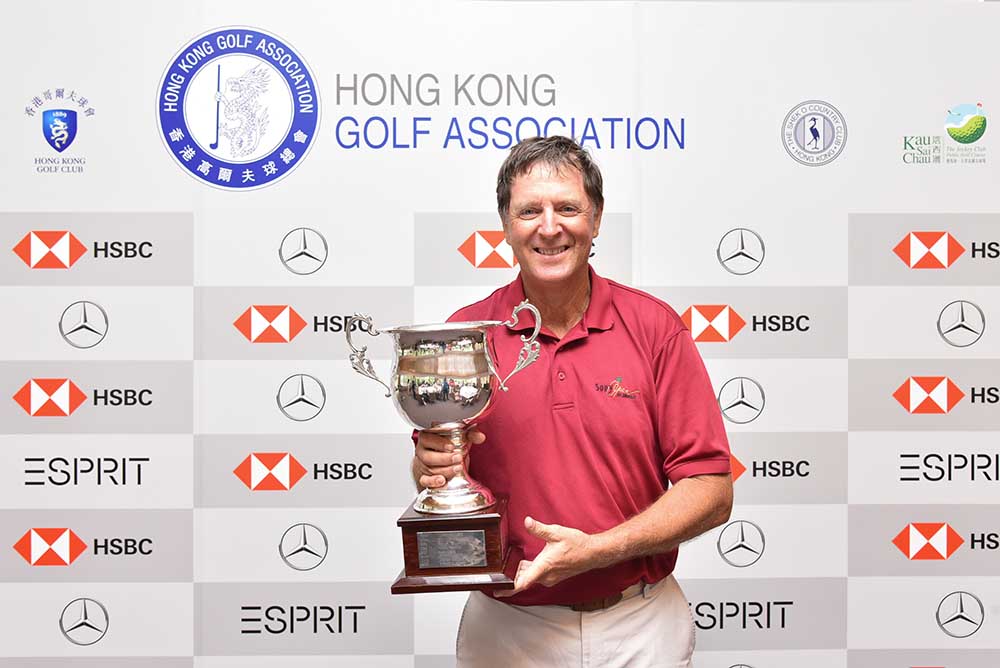 HONG KONG, 15th November 2018, (HK Golfer News Wire) - The Hong Kong Golf Club member defended his title by 4 strokes on the Par-70 Eden Course winning his sixth title.  He carded 72 and 70 in the first two rounds and established a 4-stroke lead over the whole field.
"I feel really proud and happy. It's never easy. Last year I had a very nice big lead, but this year it was getting smaller and smaller that made me feel stressful however I was happy with the way I finished. 9 holes from the Eden Course will be used the Hong Kong Open course and it's in perfect condition although the rough is really difficult, I'm sure the Pros will have lots of fun with that. Probably it is the best I have seen the course at this time of the year." said Williams.
Malaysian Calvin Wong (219) finished with a 73 to finish second overall.  Past Hong Kong Golf Club Captain John Ball finished third overall with a total of 224. Ian Clarke (231) from the United Kingdom was the winner of the 55-59 age group, finished fourth overall. 
"I want to emphasise how well Calvin Wong played. He's a good player and a good fighter. He made it tough for me, you know. I really had to dig deep to withstand him. He put a lot of pressure on me this year. I am proud of how I handled myself. I just want to take this chance to acknowledge his performance," added Williams, full of praise for his Malaysian opponent. 
In total, 87 players started the tournament including 40 overseas players from 9 different countries.
Leading final scores: 215 – Douglas Williams (HKG) 72 70 73; 219 – Calvin Wong (MAS) 74 72 73; 224 – John Ball (HKG) 78 72 74; 231 – Ian Clarke (UK) 82 73 76; 232 – Ooi Wai Kin (SIN) 74 78 80; 233 – Tom Sung (HKG) 81 77 75; 236 – Joseph Pethes (HKG) 79 81 76; 238 – William Chung (HKG) 81 77 80; 238 – Julian Hill (UK) 76 81 81; 238 – Timothy Pinnegar (SIN) 82 74 82.