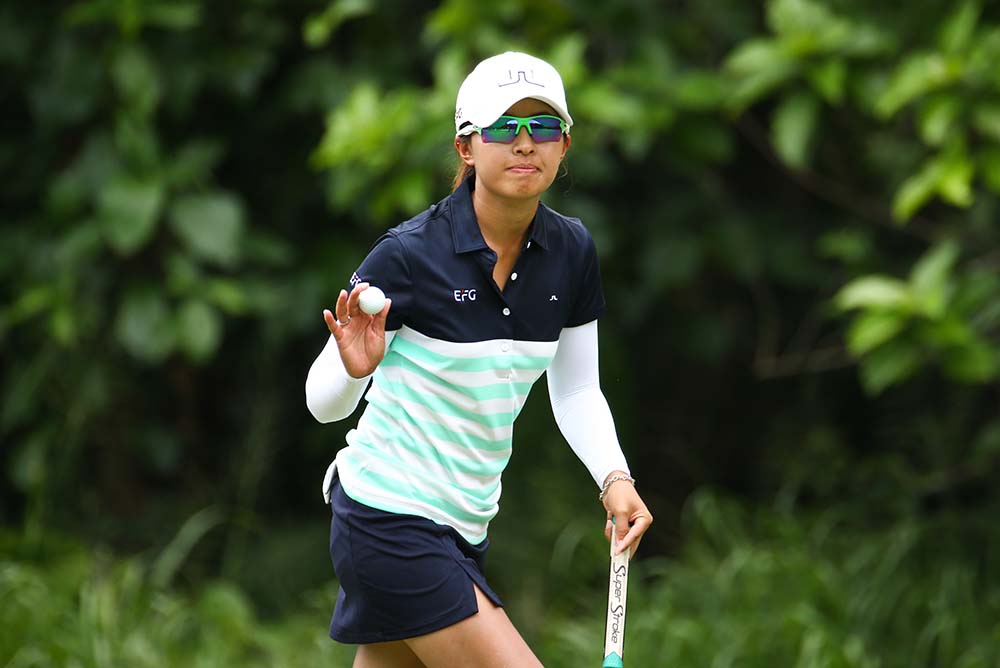 HONG KONG, 6 December 2017, (HK Golfer News Wire) - The 24-year-old becomes the first ever golfer from Hong Kong to reach the top level of the tour and will look to begin her rookie season in the Bahamas at the end of January next year.

The golfing community in Hong Kong and beyond, led by the Hong Kong Golf Association, are in unison with their praises and admiration for the Tuen Mun born and bred talent. After picking up a golf club for the first time at the age of six, Chan's interest in golf quickly became a passion, and then a lifelong dream. She was first introduced to the Hong Kong Golf Association at the tender age of 7 in 2001.
"It still feels like a dream to me that I will be on the LPGA Tour next year and compete against the best golfers in the world, many of whom I consider as my idols. It has been a long and challenging journey, so it is especially heart-warming to have these results to reflect all the hard work.
"Golf has been an important part of my life since a young age. My parents are my biggest supporters but neither of them have a golfing background. I hope my journey can be an inspiration to young golfers, and other athletes, to follow their passion, and there are many people in Hong Kong who can help you realise your potential."
Mr. Yoshihiro Nishi, President of the Hong Kong Golf Association, commented:
"On behalf of the Hong Kong Association, I am delighted for Tiffany to have achieved her dream of qualifying for the LPGA Tour. As she turns a new chapter in her professional career, we will continue to support her and inspire those who desire to make golf their career through the legacy Tiffany has left behind."
Hong Kong Golf Club Captain Arnold Wong said:
"All her fellow members at the Club are extremely proud of what Tiffany has achieved – not only today but throughout her career so far. The Hong Kong Golf Club has long been committed to developing golf in our city and provides continual support to the HKGA's junior elite programmes through regular course and practice facility access. Furthermore, the EFG Hong Kong Ladies Open, a professional event which the Club established over three years ago, has provided a valuable platform for rising Hong Kong talents to enrich their tournament experience.
Chan's achievement is not the only success for Hong Kong lady golfers this week as Michelle Cheung carded a Tied-11th finish at the 2017 Kaohsiung Entrepreneur Association Ladies Open. Taking place at the Sunwoodlake Golf Club in Pingtung, Taiwan, the University of Wisconsin Madison student also claimed the Best Amateur award. Isabella Leung, another local golfing talent, took tied-36th place.