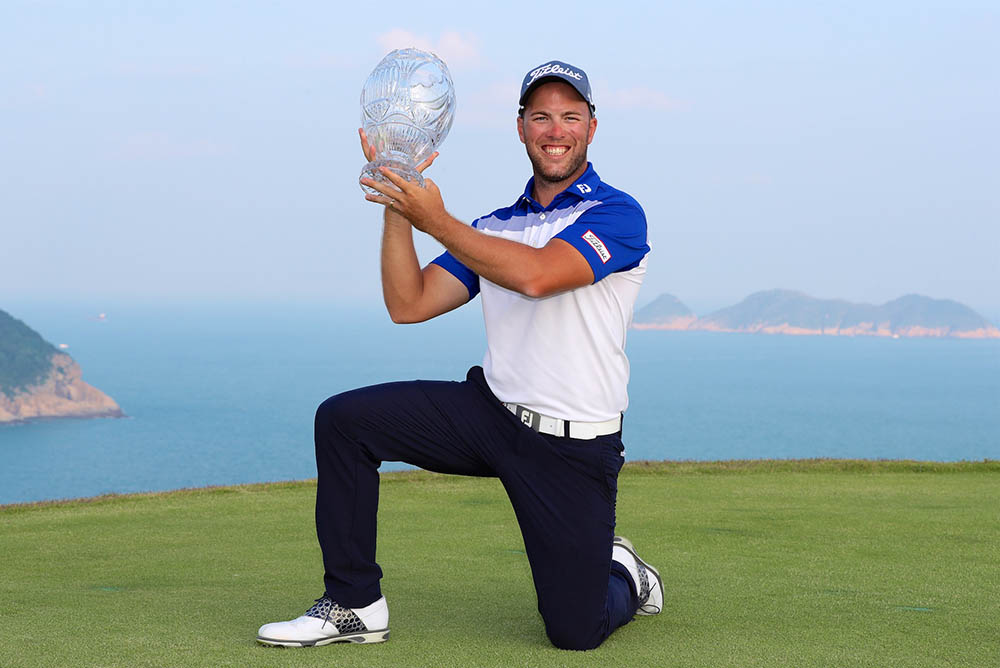 HONG KONG, 25 October 2017, (HK Golfer News Wire) - Daniel Nisbet will defend his title at next week's RMB1.5 million Clearwater Bay Open, but will face tough competition from a field that already features players of 14 different nationalities.

The 27-year-old Australian is among six PGA TOUR China winners in the entry list including two-time champions Kim Tae-woo of Korea and Gunn Charoenkul of Thailand, Canadians Justin Shin and Eugene Wong, and Chinese amateur Jin Cheng. Brazilian Lucas Lee, who played on the PGA TOUR in 2015-16, will make his Clearwater Bay Open debut.
Nisbet is hoping to rekindle his love affair with The Clearwater Bay Golf & Country Club, which he described as the "most breathtaking course I've ever played" after winning the biggest title of his career last November, a month after getting married.
"Clearwater Bay is the most beautiful course I've played and it's impossible not to enjoy playing there. I just loved it so I'm really excited about coming back. I'm always keen to win, but we'll just have to see. Hopefully it's a lucky course for me." said Nisbet.
Kim, 24, will be among the favourites to wrestle the title away from Nisbet after winning twice on last year's PGA TOUR China. The smiley Korean eventually finished finishing fourth on the Order of Merit behind Dou Zecheng – now playing on the 2017-18 PGA TOUR with fellow PGA TOUR China alumni Zhang Xinjun – Kang and Charlie Saxon.
Charoenkul, who finished seventh on the 2016 PGA TOUR China money list, will make his Clearwater Bay Open debut. The 25-year-old almost won his first Asian Tour title last year, but eventually finished runner-up at the Queen's Cup in his native Thailand. Charoenkul won PGA TOUR China titles in Kunming in 2014 and Chongqing last year.
Lee, 30, was the first player to move from the PGA TOUR China to the PGA TOUR, securing his card through the 2015 Web.com Tour. Lee – who speaks Portuguese, English, Spanish and Korean – played college golf for UCLA and then played on the Mackenzie Tour - PGA TOUR Canada and the Asian Tour before competing in China.
Englishman Callum Tarren is also among those to watch after shooting a tournament-best 62 in the final round of last year's Clearwater Bay Open. Hong Kong No. 1 Jason Hak Shun-yat will spearhead home hopes after winning his first pro title with a 10-stroke victory in Kunming in August.