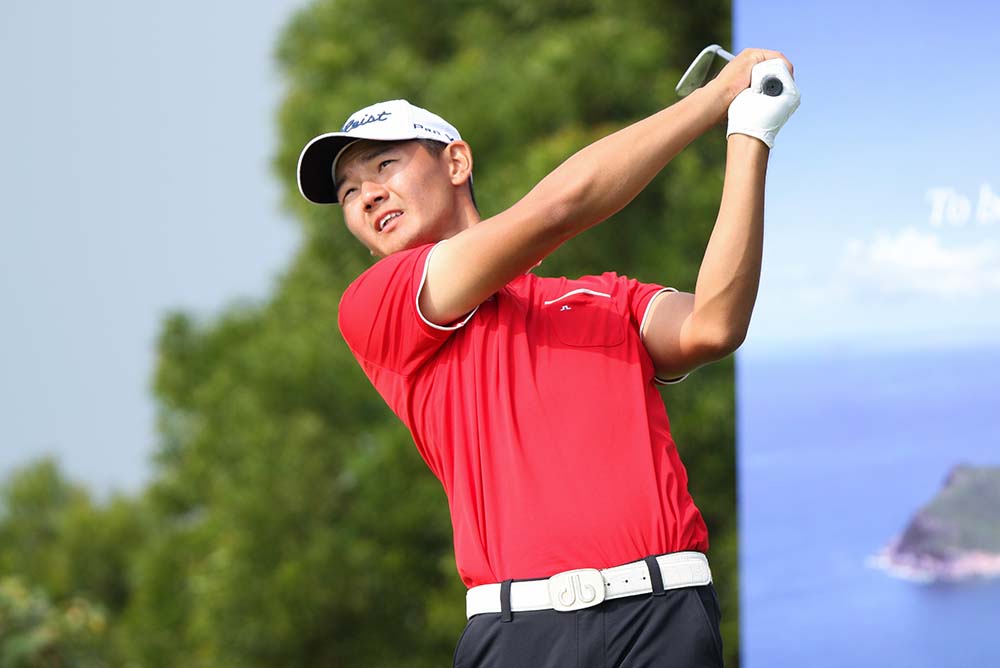 HONG KONG, 10 October 2017, (HK Golfer News Wire) - Jason Hak Shun-yat has confirmed that he will compete in the Clearwater Bay Open for a second year as the PGA TOUR China event returns to The Clearwater Bay Golf & Country Club from November 2-5.

In August, the Hong Kong-born 23-year-old shot a closing 65 to secure a 10-stroke victory at the Yunnan Championship in Kunming, ending a frustrating run since turning professional in August 2013 following his freshman year at Georgia Tech.
"At the time, I obviously enjoyed the victory, especially as I was playing really well. It's only now I can appreciate how important it was for me to finally get a win," said Hak, who is sponsored by The Clearwater Bay Golf & Country Club.
"I'm playing well again and happy to be heading to Hong Kong again and playing at Clearwater Bay. Now, if I'm in a strong position, I'll know I've closed out before, which should help."
Last year, Australian Daniel Nisbet emerged victorious after a playoff, describing Clearwater Bay as "the most breathtaking course I've ever played".
Hak will again carry Hong Kong's best hope of a local victory at the Clearwater Bay Open, which this year has an increased purse of RMB1.5 million, up 25 per cent from RMB1.2 million last year.
Last year, local stalwart James Stewart competed on an invite from the Hong Kong Professional Golfers' Association (HKPGA), while the Hong Kong Golf Association (HKGA) awarded an invite to amateur Leon D'Souza, then 18.
Fellow teenage amateurs Isaac Lam and Yue Yin-ho extended the Hong Kong presence in the field when they progressed through the Monday qualifying tournament.
This year's Clearwater Bay Open will again feature a Monday qualifier, which offers the chance for Hong Kong amateurs and pros to join the field, while local players could again compete on sponsor invites in the 120-player line-up.