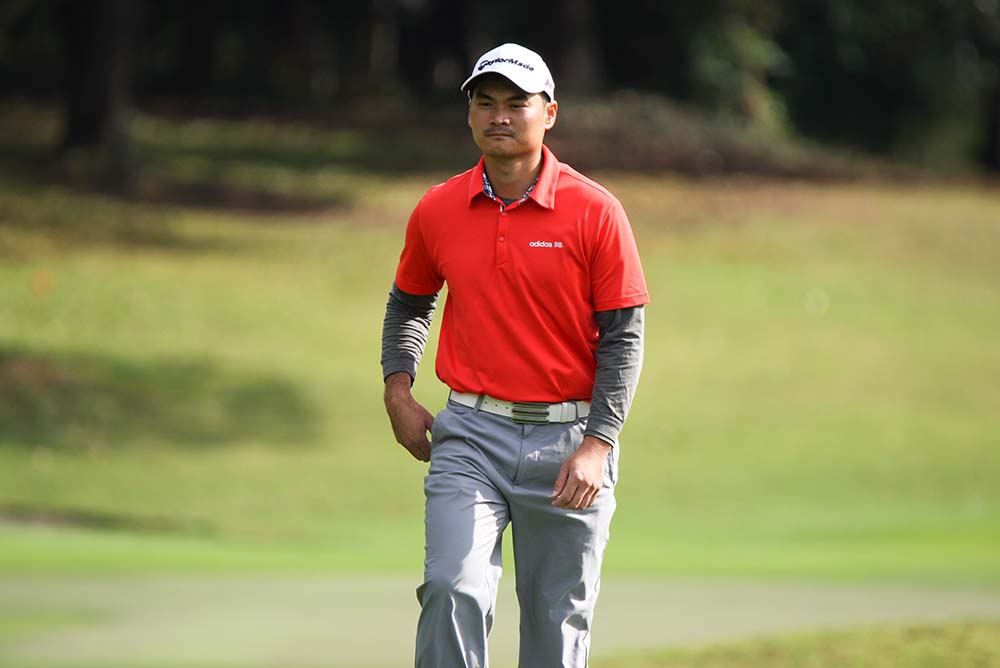 HONG KONG, 16 November 2017, (HK Golfer News Wire) - Tim was originally born in Hong Kong then moved to the United States with his family at the age of four.

He started playing golf with his father and uncle when he was 12 years old. First time he ever broke par was at age 14, shot a 67 at a local junior tournament. At the same year, Tim lost in a playoff at the World Junior Cup qualifier to go to Scotland representing the U.S. team. In his High School years, Tim was a 3-time regional champion. He was ranked as a top-5 junior golfer in the state of South Carolina and was recruited by many Division 1 Schools.
Tim went to the College of Charleston, a Division 1 school, which was near his home town. He was the number 1 player on the team at his senior year. His best finish in college was shooting 12 under par to tie 5th in the Turtle Bay Collegiate Invitational. Tim graduated in 2009 with a degree in Communication.
Tim has won the South Carolina Charleston City Amateur Championship for twice. The second win was remarkable when he finished at 17-under-par. He made it through the U.S. Open Local Qualifier for 3 times. In the 2007 US Open Sectional Qualifier, Tim just missed playing in the U.S. Open by only 2 shots, losing to then PGA Tour stars Matt Kuchar and Jason Dufner.
Tim turned professional in the summer of 2009. He made it through the first stage of PGA Tour Qualifying School in 2009, but miss the cut on the second stage. Tim returned to Hong Kong in 2010 to pursue his career on the Asian Tour, passed the playing ability test in September and became the only tournament player in the Hong Kong Professional Golfers' Association. In the 2011 Asian Tour Qualifying School, Tim finished in the top 20 by 9-under-par, and became the only pro in Hong Kong to have full status on the Asian Tour.
Tim won his first Professional event at the 2012 HKPGA Clearwater Bay Order of Merit Championship. In the same year, Tim was the only pro from Hong Kong to make the cut at the Hong Kong Open, finished 72th.
Tim represented Hong Kong to compete in the 2013 China National Games at Liaoning and help the team claim the silver medal. Then he made the cut in the Hong Kong Open for the second time with final score of 289. Tim was a member of PGA Tour China in 2014, and then spent most of his time playing on the Thailand Singha Golf Tour in 2015. Tim moved to mainland to work for China star Liang Wen-chong's junior golf camps in 2016 in developing young players. Tim has also represented Hong Kong in the China National Game at Tianjin this year, felling just one shot short of the Bronze medal.
"It's an honor and I'm very excited to take on my new position in HKGA as the High Performance Manager. Growing up my dreams have always been playing on the PGA Tour or to become an elite coach to grow the game of golf. I know this is going to be a tough challenge and will face a lot obstacle, but I'm willing to contribute my best and hopefully can share my past experiences with the new generation of players. Thank you HKGA," said Tim.
"I'm delighted to secure Tim's service. He has lots of playing experience from his amateur career to professional tours. And he will be responsible to train our players from the junior squad to the national team. He is here to help our players to perform their best and achieving our goals," said Mr Danny Lai, the CEO of HKGA.