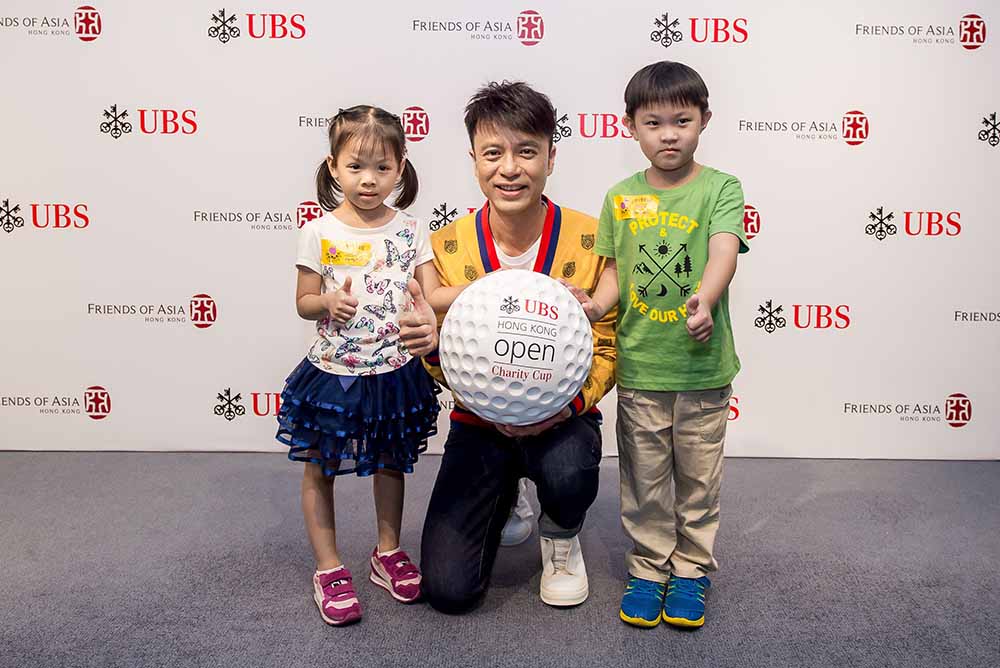 HONG KONG, 11 October 2017, (HK Golfer News Wire) - Acclaimed Canto-pop star, Hacken Lee, today announced his support for the UBS Hong Kong Open Charity Cup, the fundraising initiative that over the past two years has helped raise seven-figure sums for Hong Kong charities.

The competition, which will once again offer amateur golfers the opportunity to follow in the footsteps of some of the European Tour's biggest stars, will be played on Wednesday 29th November, in the week following the UBS Hong Kong Open. Funds raised will be donated to five local non-profit organizations that promote sports, health and education to underprivileged children and youth in Hong Kong.
Since its inaugural year, in which the HK$2.3 million raised was the second-largest charitable initiative on the European Tour's 2015 calendar, Friends of Asia Hong Kong, the tournament's official charitable partner; title sponsor, UBS; and the Hong Kong Golf Club have built upon the UBS Hong Kong Open Charity Cup's success. In conjunction with the UBS Hong Kong Open Charity Dinner, which was hosted at Hong Kong Golf Club's Deepwater Bay venue, the 2016 edition of the event raised more than HK$3.3 million for four local charities – a target which organisers are determined to surpass in 2017.
The likelihood of achieving that goal received a welcome boost today with the announcement that Hacken Lee will tee-off alongside fellow participants in his capacity as Charity Ambassador to the UBS Hong Kong Open Charity Cup.
Following in the footsteps of his friend and fellow singer song-writer, Alan Tam, who was the ambassador last year, Hacken Lee will open the Charity Cup, which will take place on the 18-hole composite championship course.