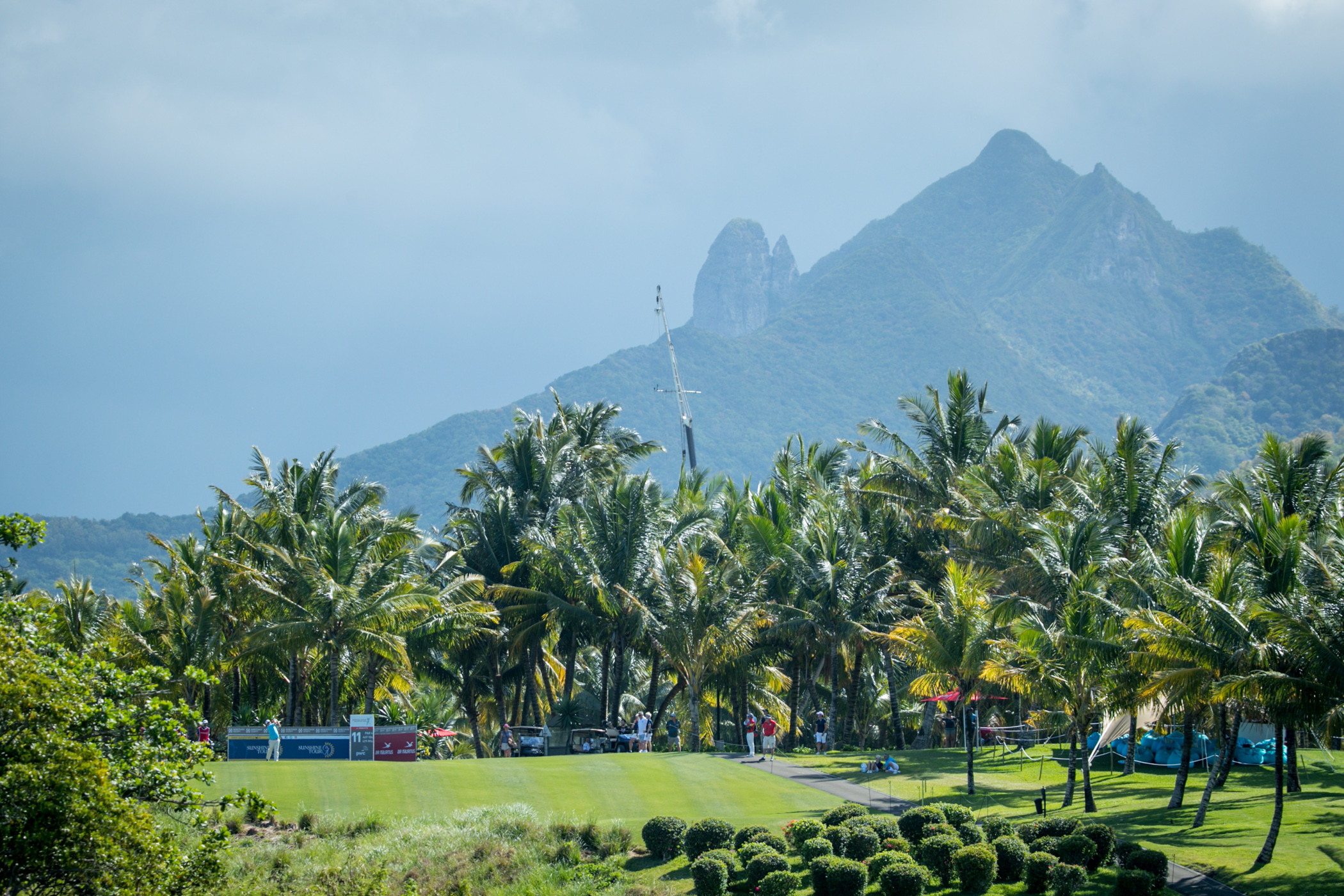 Early movers on the day included Kurt Kitayama and co-leader from day one Chikkarangappa S. Kitayama duplicated his opening score of 65 with another, which included nine birdies and double on the par five 2nd. Chikkarangappa S consolidated day one's score with a solid four-under-par 68 which included five consecutive birdies on holes one to five leaving him two behind Kitayama's total of 14 under. The other big mover early on was France's Matthieu Pavon whose card included six birdies, two bogeys and an eagle to leave him at 11 under par and three adrift.
A late move was made by Ireland's Gavin Moynihan whose card included eight birdies and only one bogey to blemish an impressive round. This vaulted him through the field to a 10 under par total, four behind the leader. A strong push by the South African contingent saw Trevor Fisher Jnr shoot a blemish-free round which included four birdies and an eagle leaving him at nine-under-par. One behind him is the trio of Harding, Bekker and Bremner in a group including England's Lee Slattery and Japan's Masahiro Kawamura.
At the halfway mark of the Afrasia Bank Mauritius Open, a truly international leaderboard is emerging with ten players within six shots of the leader. The question is can Kitayama, in his rookie year, continue to grow his two-shot lead. A heavy deluge of rain in the late afternoon may just soften the course up for day three allowing for the potential of some low scoring.