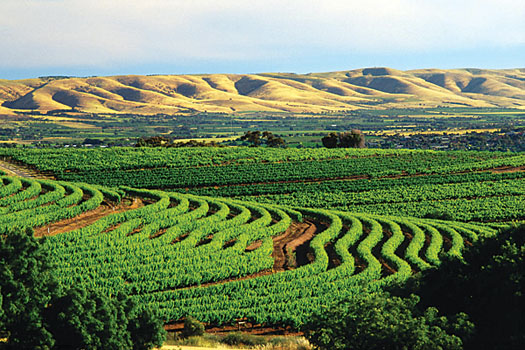 Whether you drink Chardonnay, Shiraz or Cabernet Sauvignon - the country's top three varietals - or rarer grapes like Riesling or Grenache, it is key to understand the value and character of Australian wine. It is now two centuries since the first vineyards were established, and the country's winemakers - even the big brands that have become household names - have a history all of their own.
The Story Behind the Labels
Arguably the most famous winemaker in Australia, Penfolds, has existed since 1844 when Englishman Christopher Rawson Penfold, then a medical practioner, emigrated to Adelaide and brought winemaking practices to South Australia. His wines have made quite the impact - from the affordable Rawson's Retreat, a quaffable Shiraz-Cabernet blend with black fruits and spicy notes, to the aficionados' favourite , a vintage Grange - Penfolds seemingly has a wine for every budget. Grange is named after the original home of Penfold and his wife Mary.
Jacob's Creek's origins are rooted in nature. Tied to a small creek running through the Barossa Valley, it is named after William Jacob, a surveyor who settled in the country in 1839 after visiting on a European expedition. The first vines were planted on the fertile banks of the creek by Johann Gramp, a Bavarian immigrant in 1847. The pick of this now super brand's wines include the Johann, a full-bodied Shiraz-Cabernet blend, and the elegant St Hugo, which is named in honour of Gramp's grandson.
Wolf Blass, on the other hand, is the brainchild of Wolfgang Blass, a former cash-strapped German wine student who arrived in Australia in the early 1960s. In 1974, his Black Label product won the Jimmy Watson Trophy, prompting him to make the much-copied statement: "My wines are sexy; they make weak men strong and strong women weak."
Pages
Click here to see the published article.