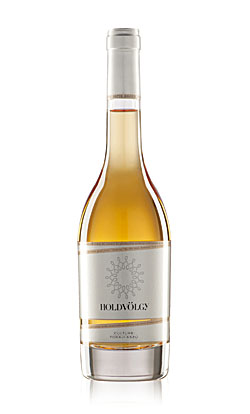 Holdvölgy, Hungarian for Valley of the Moon, has been an absolutely thrilling discovery for me. The likes of Bordeaux, Burgundy and Barolo might be the most popular areas of our portfolio but every now and again something unique and individual comes along that is just too good to miss out on.
The Tokaji wine region of northeastern Hungary is famed for its sweet dessert wines. The wine culture there is steeped in history – lauded by such luminaries as Russian Emperor Peter the Great, and composers Brahms and Schubert.
Holdvölgy winery (pronounced 'Hold-vudge') started off as a heart-felt gesture, a birthday gift of vineyards from owner Pascal Demko's mother to her husband, that has now ballooned into the most exciting wine project in Hungary. Pascal was entrusted by his mother to find vines for his father in Tokaji, where he had long worked, and during the course of his search became enthralled by the quality and potential of the region.
He ended up with 25 hectares of vines on volcanic soil in the wonderfully-named commune of Mad, wherein lie all of the originally classified Crus of the region. Pascal and his team, including French winemaker Stéphanie Berecz, who received her earlier training at Château Dubourdieu in Bordeaux, are making some of the most precise and quality-driven wines in the country today.
The keys to quality here are an acute understanding of the varying terroirs in the famous Mad basin; hand-tending and harvesting the vines and a careful parcel by parcel selection. They use small steel tanks to accommodate the separate vinification of 19 different parcels across seven separate vineyard Crus. Only wild yeasts are used, the dry wines are fermented and aged mainly in steel with some used oak, while the sweet wines are aged in a mix of French and Hungarian oak in their vast two-kilometre network of centuries-old cellars split over three levels.
Pages
Click here to see the published article.