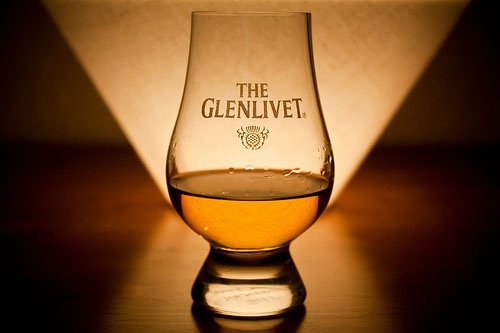 Growing up in the sixties and seventies, we Scots were full of ourselves – and with no small justification, as we built on Harold McMillan's "never had it so good" years. Our football team, post 1970, was always at the World Cup, our literary heroes were Scott, Stevenson, Cronin, Burns, Buchan and many more, and Dr Finlay's Casebook kept our mother's happy enough with the television to allow us to watch The Man From U.N.C.L.E. Even there, we had our pride as David McCallum (Ilya Kuryakin) was Scottish and obviously a far better fighter than Robert Vaughn (Napoleon Solo). There was also whisky and the anticipation of being old enough to enjoy what our fathers assured us was "a man's drink" and, of course, we were the inventors of golf and many of us had a bag of old hickories that we dragged gloriously around the par threes of our local clubs.
Looking back with a somewhat rheumy eye and an older, perhaps wiser perspective, it would be easy to be disappointed. Qualifying for the World Cup is a distant memory, we fare no better on the links with our new titanium-shafted clubs than we did with those marvelously flexible hickories and the glory of many of those literary heroes have diminished with our adult appreciation more firmly rooted in personal and political bias.
However, we are well past that threshold of minority that denied us the appreciation of malt whisky and I have found that the situation, viewed through a golden hued glass, is nearer to McMillan's promise than we like to admit.
John Buchan, with his abhorrent prejudices may have been consigned to my literary dustbin, but Scott and Stevenson retain their appeal as true literary giants and both of them had their distinct preferences when it came to whisky. In The Scotsman's Return from Abroad Stevenson writes, "The king o' drinks as I conceive it, Talisker, Isla or Glenlivet", while Walter Scott, in 1822, arranged the visit of George IV to Edinburgh and ensured that only Glenlivet was served to the king who would drink nothing else throughout his visit. The Glenlivet is one of the giants of Scots whisky and produces some truly glorious bottlings. However, a short history lesson is required to provide some perspective.
It's true, things were not "as simple then" and the timing of the Royal patronage becomes particularly suspicious when one realizes that in 1824, George Smith, the owner of the Glenlivet distillery became the first licensed whisky producer in the Glen of Livet and this must be understood in relation to the existing situation. By 1820, there continued to be some 200 illicit stills in Glenlivet; the Glen of the Livet reaches deep into the mountains which separate Speyside from Royal Deeside in the far Northeast of Scotland. Today it is relatively remote; in the eighteenth and
nineteenth centuries it was virtually inaccessible and it bred a bold and self-reliant people who clung to the old tradition of whisky making. George Smith procured the pre-eminence of The Glenlivet, so named because of its acceptance of the new licensing laws, at the expense of these compatriots. Alastair Campbell and Tom DeLay would have understood the process well.
As with Buchan's The Path of the King, many a great result arrives on the back of a history of skullduggery and The Glenlivet is as close as one can get to the end justifying the means. Truly distinct from the peaty island malts that featured in this magazine's recent reviews, the product of this distillery is as close to "fruity" as any whisky in Scotland. Recently, I sampled a Glenlivet 1980 and despite it being an over proof bottling, it was unusual in that it did not demand water in the quantities that similar strength island malts require. Indeed, I sampled it neat and it had
none of the abrasive finish that I expected, with the enduring redolence being almost sweet. However, it became virtually floral with the addition of a soupçon of spring water and that is how I would recommend it is drunk.
The Glenlivet, like many malt whiskies, develops a smokier more robust flavour with age, but it is no surprise that the 12-year-old is particularly popular in its own right as it is both spicy and sweet. But it is also a whisky that has none of the characters that overwhelm those embarking on a single malt odyssey. I prefer to sample this without any additional water and would recommend it to those new to whisky. Of course, if this introduction is conducted with golden hued glass in hand, it will be accompanied by tales of a new Scotland portrayed by great men and women of the ilk of Bill Forsyth, who in an ideal world, would be scripting Donald Trump's Burt Lancaster-like transformation from brash invader into Local Hero. - J.B.
For more information please write to whisky@hkgolfer.com
Click here to see the published article.