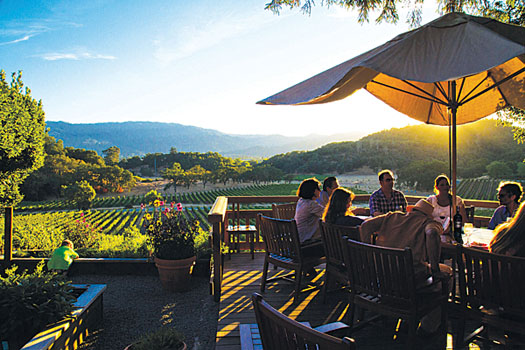 Three months ago Napa Valley woke up in the aftermath of the "small" one, an earthquake that damaged many wineries and their stocks. As such I feel it is time to pay tribute to the estates and characters that turned not only the American wine dream into reality, but also California into a must-visit wine destination.
A MATTER OF NUMBERS
1
Rarely does one plus one equal one. When Baron Rothschild (Mouton Rothschild) and Robert Mondavi joined forces in 1980, it was to create the single Bordeaux-style blend Opus One. Considered for a while as the cult wine of California, it has played a key role in elevating the quality perception of Napa Valley production. Opus One 2007 (95 RP) sits on top.
10
Praised as one of the world's 10 best wines of the century by Jancis Robinson, Harlan Estate was born to become an icon of California. The wine is famous for its outstanding blend of four grapes Cabernet-Sauvignon, Merlot, Cabernet Franc and Petit Verdot (the same number of times it has received a perfect 100-points rating) as well as its unforgettable label, which took a 10 years to design.
100
In many regards Jayson Woodbridge is a man of hundreds. The Napa Valley Hundred Acre winery is dedicated to the production of 100% single varietals. If you're among the lucky few, you will enjoy the opulent Cabernet Sauvignons "Precious" (harvested grape by grape!), or "Deep Time" (36 to 42 months oak ageing), many of which has attained the 100 mark by Robert Parker.
Pages
Click here to see the published article.