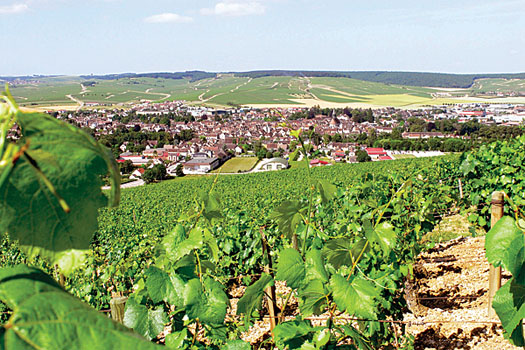 If France is a human body, then its heart is Burgundy. Located between Paris and Lyon, Burgundy - or Bourgogne, in French - is the pulse of today's wine world. Unlike Bordeaux or Champagne, Bourgogne is the only French wine region to have an English name. The first scripts about Burgundy wine appeared in the fourth century in a letter to Emperor Constantine to defend the precious vineyards of Beaune from taxation. As Burgundy was attracting the attention of British, German and Dutch royals, King Charles VI published an official edict in 1416 protecting Burgundy's wine-producing boundaries. The area became an object of desire and monarchs wanted their names associated with it: for example, the Prince of Conti acquired the Domaine de la Romanée, renaming it "Domaine de la Romanée-Conti".
Burgundy today still wears the traces of its magnanimous past and feels anchored in tradition. It holds to the religious men and women in the backstage: the Benedictine monks cultivated grapes and made wine; later the Cistercian monks excavated underground stone cellars to age wine - such as the breathtaking examples in Château de Cîteaux and Maison Albert Bichot. In a similar sacrosanct fashion, today's 3,000 Burgundian producers are devoted to make the finest wines. Holding onto a treasure, they transfer their savoir-faire generation after generation, hiding amid a gorgeous mosaic of countryside villages, hills, church bells and flowers.
In many respects, Burgundy is the opposite of Bordeaux: where the latter has chateaux, Burgundy has "clos" – the little stonewalls erected by monks to "close" vineyards. Unlike Bordeaux's blends, all Burgundy wines are single grapes; Pinot Noir, Chardonnay and Gamay. Despite this narrow choice, the breadth and depth of aromas across Burgundy wines is incredible. Take Chardonnay: drink a Pouilly-Fuissé from Southern Burgundy such as Domaine Valette or a Chablis in Western Burgundy like Domaine Jean-Marc Brocard and you'll get a fresh, elegant and vibrant white wine; one hour north, in Meursault with Les Charmes, and you'll taste a rich, nutty and honeyed Chardonnay. The same applies when it comes to Pinot Noir-based reds: between a Mercurey from a fourth generation Domaine Michel Juillot to an Echezeaux of Domaine Faiveley, your palate will find aromatic and well-balanced fruity wine to toasted flavors and silky tannins.
Burgundy's classification is based on terroir, which takes account of the soil and micro-climate. The finer wines are "Premier Cru" due to their excellent geography. The top one and a half per cent of wines are "Grand Cru" and benefit from exceptional growing conditions, like "Corton-Charlemagne" or "Clos-Vougeot Grand Cru". Most of the large houses like Louis Jadot, Bouchard Père & Fils and Louis Latour offer the full range of qualities and appellations, and it is a pleasure to sip some of their outstanding vintages like 2005, 2002 or older.
The mecca of all wine lovers, the 1443-built Hospices de Beaune, is a wine estate, a reputed hospital and the venue to a world-famous wine auction. The charity sales are accompanied by generous banquets. During my time with Mr Jacquet and Mr Masse, respectively director and winemaker of the Hospices de Beaune, we had the pleasure to sing the "ban bourguignon", a local ritual that brings all guests together. Back to the table, fantastic wines and cuisine like boeuf bourguignon or coq au vin with red wine sauce, naturally with locally-made Dijon mustard, kept us going.
Such is Burgundy, a superb journey throughout history and taste - one that even kings chase.
To arrange a personalized holiday in Burgundy with wine and/or golf, ask The Experience Company (www.TheExco.com) at +852 2179 3307 or email Julien@TheExco.com. Quote "HKGolfer" for a special discount.
Click here to see the published article.