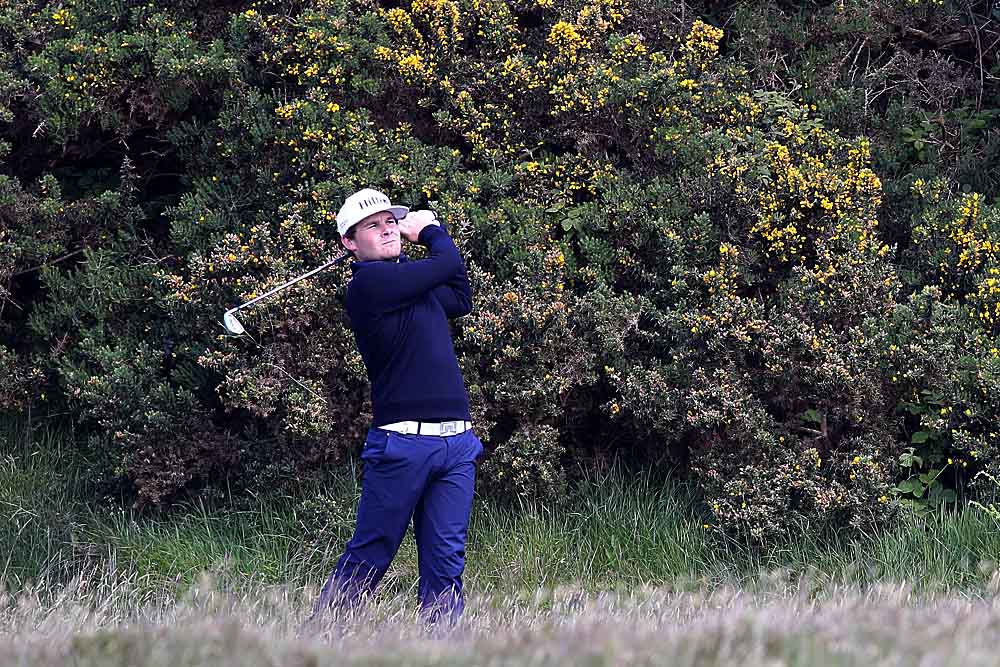 Unlike a lot of players who are into their launch monitor data and swing mechanics, I'd describe myself as a 'feel' player. That's the way I've always been since my dad, who still coaches me, started showing me the ropes when
I was five. My dad, Jeff, believes coaching should only be given when it's needed and only ever to react to what the ball is doing, so we don't tweak much with my technique on a week-to-week basis. As such, we tend to focus on the basics, like alignment, posture and ball position, which you can hopefully learn from and apply to your practice ..
.

Technique Basics
Getting up and down once or twice a round from inside 100 yards is as important for club golfers' scores as it is for ours, but I regularly see a few common basic mistakes during the Pro-Ams I play in. One of the main ones is the head coming up too early – usually when amateurs are anxious to hit a good shot – but all this does is move the shoulders and arms out of sync with the body and cause a thin or a fat, so keep your head down and watch the strike. Most amateurs also struggle to keep enough weight on their left side. You've got a lot of loft to work with when you're pitching, so you should keep your weight left to encourage a good, crisp strike and let the club do the work. There's really no need to try and help it up into the air.
Know Your Swing
I also like the idea of having a favourite number. One of my best distances is 50 yards, as I know for me that means a 60° wedge and my hand position going from shoulder to shoulder. That simple checkpoint of getting my backswing hand position to shoulder height means I don't over complicate it, and when the pressure is on, I know I can repeat that exact swing. Having a favourite pitching distance is also great when you're forced to lay-up, as you'll be more confident of getting it up and down from a yardage you've practised from than from a number you're not used to.
Get Your Gaps Right
Having even distance gaps between clubs is crucial to give you maximum pitching options when you need them. I have 20 yards between each of my wedges, from my lob wedge which carries 80 yards to my sand wedge at 100 and my gap wedge at 120. Your distance gaps might be smaller or bigger, but all that is important is that you don't have two clubs doing the same job.
Pages
Click here to see the published article.