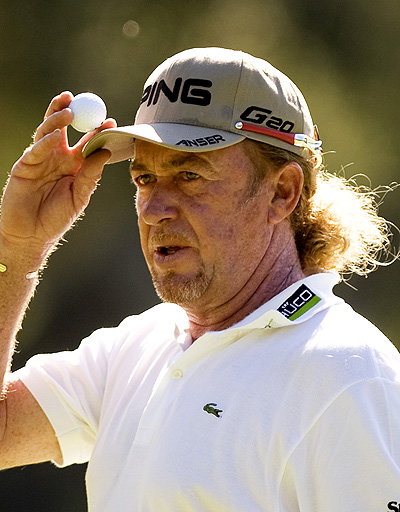 When Miguel Angel Jiménez says "No," he doesn't necessarily mean it.
A month or so prior to the 2008 Ryder Cup at Valhalla, my office rang to ask for a feature on the Spaniard. The request had come a little late and a phone call to the player's management group revealed that Jiménez was not doing any more interviews. He had done enough; he wanted to concentrate on his golf.
I asked if it would make any difference were I to go out to the Omega European Masters at Crans-sur-Sierre, high up in the Swiss Alps. Perhaps I could catch him at the start of the week. The manager responded, as politely as she could, that it would probably make no difference.
Crans being Crans, a little mountain eerie which has a touch of St Andrews in the way town and course are one, I went just the same.
When it came to the pro-am day, I walked a few holes with other possible candidates for my feature before following Jiménez's back nine. He may or may not have noticed me at some point but, at a time when I was standing well behind the 18th tee, he called across. "So you come anyway," he laughed. "You will join us for lunch. One-thirty in the pizzeria up the road."
"Us" turned out to be a table for 12 taking in friends and family including his now ex-wife, Montserrat. He was the perfect host whilst simultaneously giving his full attention to questions about his career.
Jiménez, who will be 48 in January, had good reason to be proud on any number of counts, not least his tally of European Tour titles which is now up to 18. But there was nothing, it seemed, which appealed to him more than that he was the last of a long line of Spaniards to have played his way on to the European Tour via the caddie ranks. Seve Ballesteros, of course, took that route, as did such as José Maria Cañizares and Manuel Piñero. (José María Olazábal, in contrast, was the first from humble beginnings to have developed under the umbrella of the Spanish Golf Federation).
Jiménez can remember his first day as a caddie. His oldest brother, Juan, the professional at Torrequebrada, needed some young lads to carry bags over a busy weekend and the then 14-year-old Miguel obliged. He had no interest whatever in golf, only in the handful of pesetas he would pocket on the Sunday night.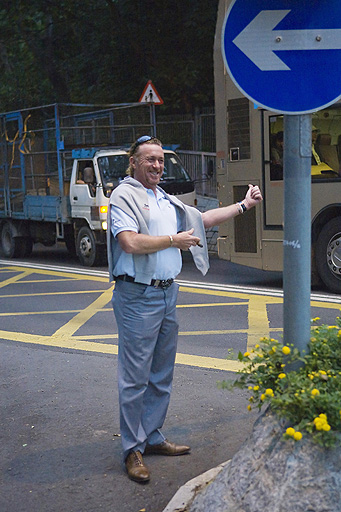 He carried on chasing this "easy money" but, almost inevitably, he was soon copying the other caddies in hitting balls while the members were not looking. Not too many of the golf clubs, at that point, allowed caddies to play other than in the evenings when the regulars had left for home. "People looked down on us," explained Jiménez,, matter-of-factly rather than bitterly.
Yet there was one situation which hurts to this day. It was a junior inter-club match in which the boy chosen to represent Torrequebrada was some 'rich kid' who was the same age as he was but could not play a lick. Jiménez, who was by then worth a five or six handicap, dreamed of being given his place on the team but instead had the frustration of having to caddie for the youth.
The latter refused to take advice and, after a couple of holes, Jiménez was in no mood to dispense it.
To this day, Jiménez, has no idea if that 'rich kid' has ever told the story against himself.
It was Angel de la Riva, a far-sighted President of the Royal Federation of Andalucía, who was the first of his kind to see Jiménez,as a great golfer in the making as opposed to merely a caddie. "Yes, his swing was all his own, but he had this good rhythm, a lovely flow to his game," said the former official, who just happened to be in Crans for the week. He added that nothing had changed, with the same applying to Jiménez's courteous manner.
The curly red hair, he said, was another constant, "only when he saw that people like it, he makes it even more curly".
The pony-tail is seen as one more stylish Spanish touch, the golf shoes another. Like Gary Player, Jimenez has his shoes handmade by Gigi Neguloni, an upmarket family shoemakers' in Milan.
The fact that he drives a series of fast cars and recently exchanged Montserrat for a rather stunning younger partner might give the impression that he is not too different from many another super-rich and somewhat spoiled sportsman. Where the cars are concerned, his interest has been in place since the days when he was an impecunious teenager working in a garage while, on the other front, he would be the last person to refute the suggestion that he is a bit of a ladies' man.
In truth, he is charming to everyone and in league of his own in a pro-am context. "Sometimes," he says, "I make friends for the day but there are times when I will make friends for life."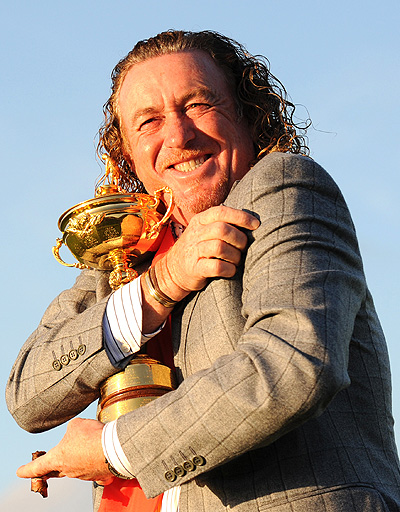 Keith Waters, the European Tour's Director of International Policy, can furnish a perfect illustration of the classy manner in which Jiménez, goes about his business. He was at a tournament not so long ago where he needed to speak to Jiménez, about some Spanish happening. He knew roughly when the player would be finishing his round and, as always applies when someone who knows his stuff wants to talk to a golfer, he kept a wary eye on the leader board.
When he first looked, Jiménez,was three under with six to play. However, by the time he looked again, his man had finished at three under having closed bogey, bogey, bogey.
"If it had been anyone else," says Waters, "I would have melted away. Because it was Miguel Angel, I knew it was OK to go ahead."
When Sergio Garcia won the 2011 Castello Masters and the Andalucía Masters back-to-back, Garcia put his success down to Colin Montgomerie, who had asked him to serve as a vice-captain at Celtic Manor. As Montgomerie had half expected, the excitement had rekindled the old flames.
It was not so very different for Jiménez.
Back in 1997 at Valderrama, Seve invited Jiménez,to be one of his side-kicks. My own view at the time was that Jiménez,was a tad insulted at the way Seve called upon him to do all the more menial tasks such as handing out bananas to hungry golfers. Jiménez, though, has always been quick to laugh off that impression. "I felt a part of the team and I felt honoured to be working for him ... It was just that the longer the week wore on, the more I wanted to be playing myself. Something clicked."
To date, Jiménez has played in four of the matches – 1999, 2004, 2008 and 2010.
Nineteen-ninety-nine, when he picked up two half points and a win, was his best showing until Celtic Manor in 2010.
He was never going to be on the same wavelength as Nick Faldo for the match of 2008 – the music was wrong for a start. Faldo inflicted his own choice of rock hits on his troops and introduced a set of drums to the team room. Jiménez, rather than have his head hammered by drums, prefers to get carried away with a good Spanish aria or classical guitar.
In contrast to Faldo, Montgomerie understood the Spaniard. Over the years, the Scot has come to view him as a tour treasure, a force for the good and the best of team men.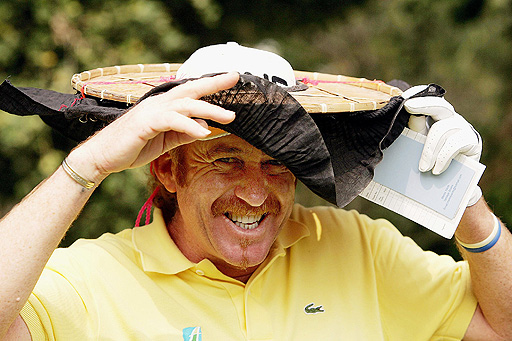 "He was super in the team room," recalls Monty. "He was always setting off smoke alarms with his cigars, hugging everyone and gesticulating wildly to get his point across.
For Monty, one of the key moments of the match had been when news came over the walkie-talkie – Garcia was the man delivering it – that Jiménez had chipped in at the eighth against Bubba Watson. "Jiménez chips in, Jiménez chips in", came the cry.
Then one up, Jiménez, who had earlier bagged a fourball victory in tandem with Peter Hanson, went on to win by 4&3. It was his first singles point in the Ryder Cup and it could not have come at a more opportune moment. Indeed, it was the last point Europe would win before Graeme McDowell, down at the bottom of the line-up, succeeded in fending off Hunter Mahan to give Europe their nail-biting triumph.
At this year's Open Championshp, the Jiménez daily warm-up routine – he swivels the clubs around his body like some circus performer – went out on the internet and became a YouTube sensation. The player was also in the news for his scoring, starting the week with a 66 which left him just a shot behind Thomas Bjørn and Tom Lewis.
When he came for his press conference, there were all those gesticulations Monty talks about, coupled with a more than usual jumbling of words.
"It doesn't matter," he began, "what your age is to be a good sportsman. On a links, you can see all the years, any age can be around the leader board. Just experience, just timing, just patience is something that age gives to you, no?"
The interview over, this great character set off to the exhibition shop to stock up on logoed Open shirts for his children before heading back to his hotel for a glass of his favourite Rioja.
As he left, he paused to deliver the memorable reminder, "There is more to life than golfing the ball."
Click here to see the published article.